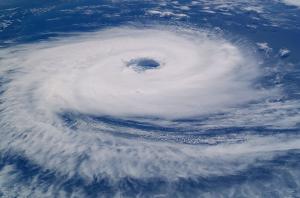 A Storm's A Comin'
My husband comes from a long line of folks who are amateur meteorologists, so when the news that next hurricane of the season, Henri, was expected to hit landfall in Massachusetts, he got downright giddy. We got the hatches battened down while getting up-to-the-minute reports from different local television news stations, the Weather Channel, the NOAA website, and some sort of doppler radar app. I am confident that we will ride out Henri, which in the early hours of Sunday morning was downgraded from a Hurricane to a Tropical Storm when the wind speeds dropped from 74 mph to 70 mph. It's no joke, though. This is a serious storm.
The gusty winds and heavy rains mirror my churning emotions.
I'm battling waves of helplessness as I watch entire families I care about deeply battling Covid-19 right now. After some reassuring news yesterday, I learned this morning that a friend was put on a ventilator. It's hard to control my anger and my sorrow and my fear.
I'm struggling with the horror of the images coming from Afghanistan. I have stopped watching news reports about this, because I know that the military leaders and politicians are both unable and unwilling to give us the full picture, as that endangers the people still there (and, let's be honest, endangers their own careers). Speculating about what is or is not happening, blaming and scapegoating our favorite targets, and ranting and raving has kept journalists, television personalities, and social media warriors fully engaged for the last week. That is not helpful to the folks on the ground. I don't know how to be helpful to the people in harm's way, but I know it is not by watching the news or by doom scrolling.
Closer to home, I'm facing several big changes. I start a new job this week. I am equal parts excited and anxious about it. I'm also at the beginning stages of several creative projects that I am also excited and anxious about. All of these are amazing opportunities that are more than a bit of a stretch for me.
It all has me at the edge of overwhelm.
How does one keep going when the storms are raging?
Me?
I cranked up the tunes. I'm listening to the Album "Out of Time," because nothing says mixed emotions brooding like classic R.E.M, right? It's either going to be Woodstock-era folk-rock or 80s punk next. Likely a mix of both, because I'm multi-faceted, people.
I have been cooking up a storm. (See what I just did there? <grin>) I've made tomato soup with my first harvest of San Marzanos this season (The tomatoes are late, I know. I don't control the weather, man, clearly.), strawberry simple syrup, and chili-mac. Cooking soothes my soul, and getting some of the ingredients in my fridge transformed before they go bad—and before we lose power, which all but assured if the local news is to be trusted—satisfies the 50s housewife in me.
The rest of my day will be filled with check-ins with my sick friends, my children, parents, and besties. I have a stack of good books to read. My wonderful husband came home with prosecco and gin. We might raise a toast to battling the storms (meteorological and metaphysical), and play a few hands of cribbage.
These ordinary, simple pleasures are the sacred acts that will keep me going until the winds die down. What's keeping you going through the storm?