Yay, drawing share #2!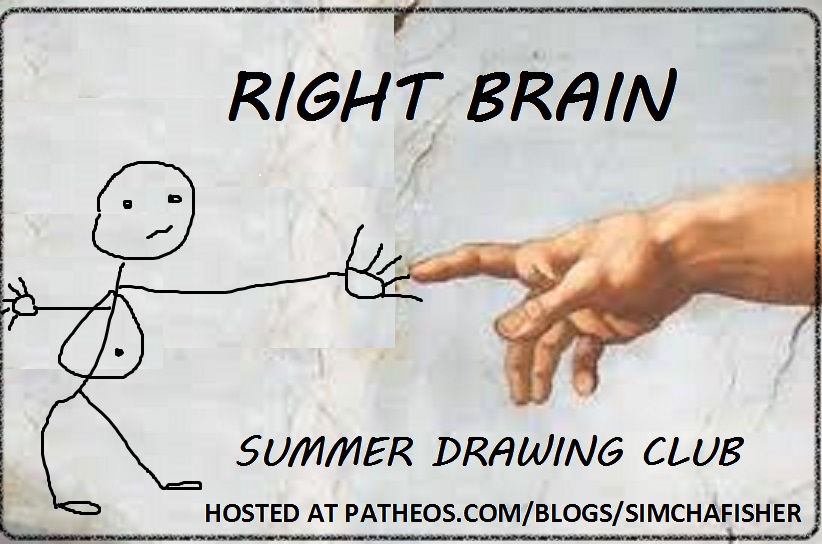 I'm going to leave the link-up, below, open as long as I can this time. If you missed the deadline for the first exercise, go ahead and add them to the link-up below.
So, for the vase/faces exercise: Did you have that stuttering paralysis moment when you were drawing the second half and trying to make it symmetrical?  If so, how did you overcome it? One of my kids said, "I looked at in in parts, and not as a whole." I overcame the confusion by thinking of the vase, rather than the face. I wish I could say I was thinking in terms of negative space, but actually I just find it easier to draw vases than faces.
The second exercise, old nosey Stravinsky, was HARD. Two of my kids dropped out at this point. (I hope I can get them to join in next week! There are different skills each week, as I understand it, so you can still learn something even if you don't do every last exercise). But here are the finished products we came up with: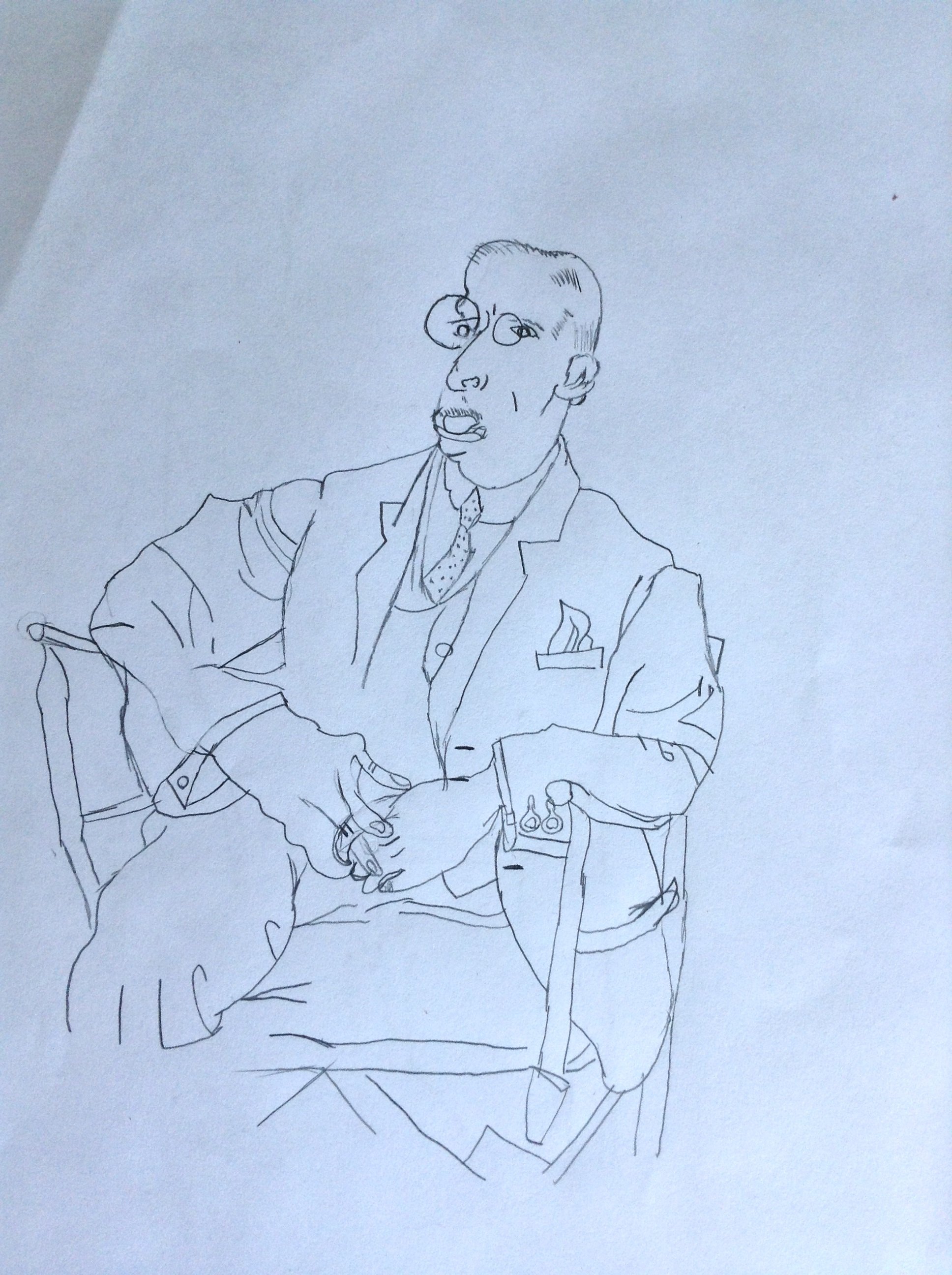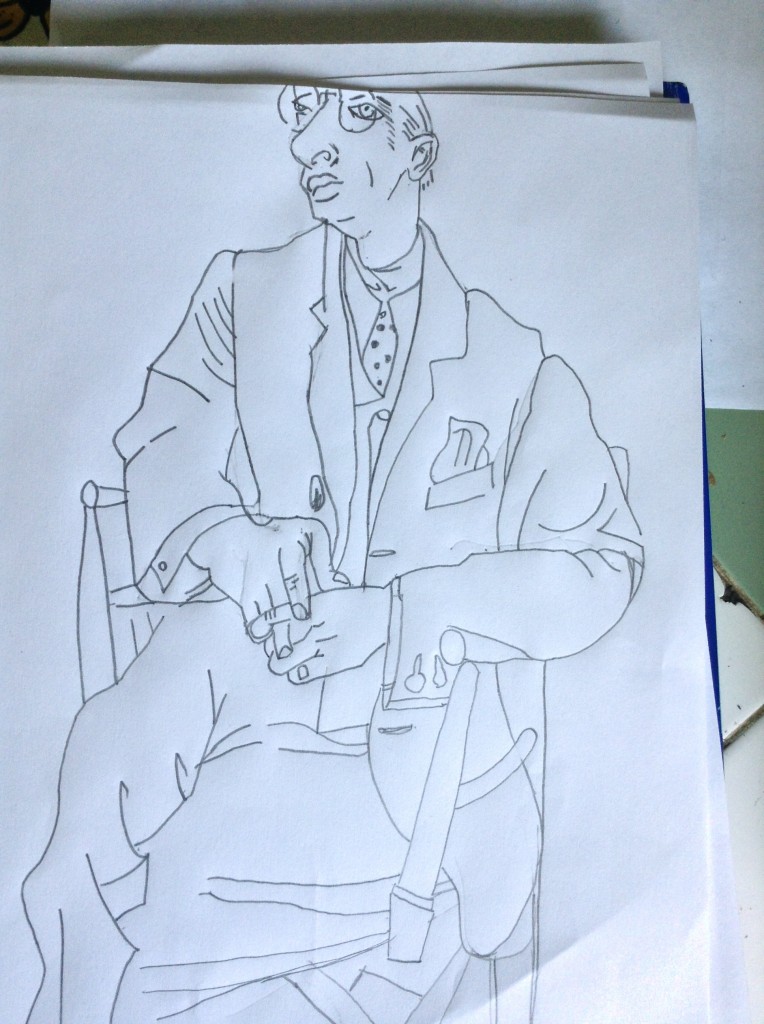 (My results are proof that I wasn't thinking of the picture as a man, because I completely forgot to leave room for his whole head. It was pretty easy to see the chair and clothes as nothing more than lines, shapes, and curves. The buttonholes and fingers fought to be recognized, and the head was almost a complete rout by the left brain. Couldn't stop thinking, "So, his nose goes . . .")
I think in this one by my 10-year-old, he was so invested in being Mr. Talented Artist Guy that he wasn't able to make that switch all the way, and just flipped the picture right-side-up in his brain!
What a cool exercise. I'd like to try it with another picture.  How'd you do?  Share! Click on the blue froggy below to leave a link to your blog (or any picture-sharing site).
If all goes well, we will be on the road by the time this post goes up. If all goes well, a post will appear here each day, anyway, as if by magic. I'm sure all will go well! My husband was just looking at some recent reviews of the campsite we're using, and many of the complaints center around uptight park rangers who hassle people just because they're young and want to have a good time. There was also some disparagement of the park rangers' "dreadful accents."  So, I think all will go well. BUT YOU COULD PRAY ANYWAY.