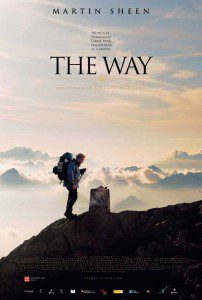 Rebecca Hamilton is a colleague Catholic blogger here at Patheos. Rebecca is a state representative in Oklahoma and her blog is Public Catholic.
A couple of days ago she posted her reflections about (her) Archbishop Paul Coakley's pilgrimage on the Camino of Santiago de Compostela in Spain: My archbishop is not a wimp. This reminded me of the movie …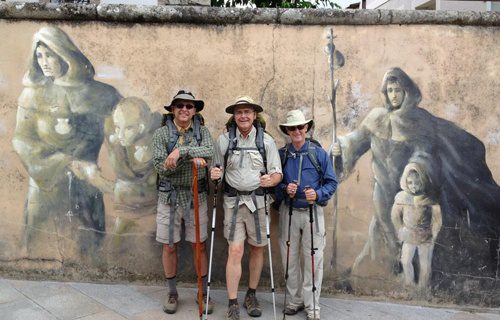 Last year Martin Sheen starred in a movie written and directed by his son, Emilio Estevez. It is the fictional story of a lapsed Catholic whose son dies as he is about to start the Camino. Sheen takes his ashes and the younger man's place on the long medieval route. He meets interesting characters and experiences healing and transformation. The Way is available on DVD.
I wrote a film review and a blog post about a special screening of the film as well as an interview I had with Sheen: The Way becomes a love fest in Los Angeles
Sheen and Estevez co-wrote Along the Way: The Journey of a Father and a Son that came out in June. Here's my review of Along the Way.
When I saw the film I wanted to make the pilgrimage, too…. Who knows?