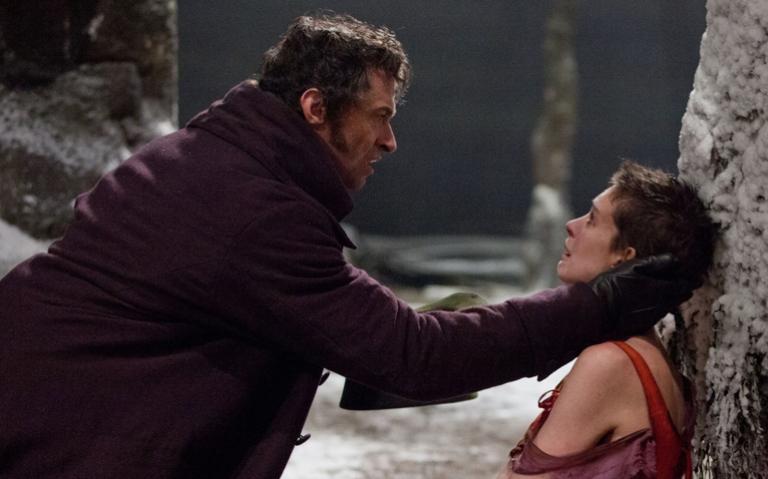 Millions of people have seen the musical "Les Misérables" since the English version premiered in London in 1985 and New York in 1987. Countless others have read the original 1862 novel by Victor Hugo or seen the more than 70 film adaptations in 15 languages. (My personal favorites are the 1978 British telefilm starring Richard Jordan and the 1998 feature film with Liam Neeson, both playing Jean Valjean.)
The tale of the suffering poor of France in the years following the French Revolution (1787-1799) is told through the story of Jean Valjean (Hugh Jackman). As a young man, he stole bread for his sister's family and is condemned to the prison at Toulon under hard labor for 19 years. Inspector Javert (Russell Crowe) only believes in the law — right or wrong — not justice. He tells Valjean he must report monthly or his parole will be revoked. Valjean, angry at his lot in life, is given shelter by a bishop, but Valjean steals the bishop's silver. The police catch Valjean, but the bishop pretends he gave the man the silver as a gift. Valjean is stunned by the bishop's mercy.
Valjean skips parole and becomes a wealthy factory owner and mayor of a town. There is trouble among the women in the factory, and Valjean tells the lecherous foreman to sort it out. The foreman casts out the single mother Fantine (Anne Hathaway), who supports an illegitimate daughter, Cosette (Isabelle Allen/Amanda Seyfried), who lives with innkeepers (Sacha Baron Cohen, Helena Bonham Carter) of dubious repute. Javert is posted to the town and thinks he recognizes Valjean, whom he is determined to recapture. He confesses this to Valjean because he believes the real Valjean is being condemned by the court. Valjean cannot let this happen, and testifies in court. He promises the dying Fantine he will care for Cosette, then collects her from the inn and flees to Paris. With Javert on his heels, he takes refuge in a convent, where he and Cosette live for several years.
Students in Paris revive the revolution to unseat the monarchy. Marius (Eddie Redmayne) ….
Click here to continue reading