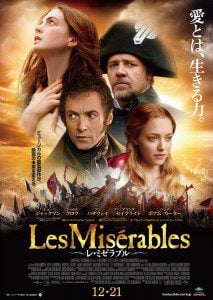 2012 was an excellent year for cinema. However, three films about aging that I liked were not even nominated, such as Dustin Hoffman's "Quartet," Jake Schreier's "Robot & Frank" or John Madden's "Best Exotic Marigold Hotel." Instead, Michael Haneke's accomplished and artistic yet bleak French-language film "Amour," about an aging couple in Paris, received four nominations. Please note that Dame Maggie Smith appears in both "Quartet" and "Best Exotic Marigold Hotel," which makes home viewing a must.
But with the news that Pope Benedict XVI will resign four days after the Academy Awards, which are Sunday, I have to wonder how many people besides me will care about the Oscars this year. Added to the pope's story taking up considerable media ink, virtual and otherwise, the 2013 Los Angeles Religious Education Congress will conclude Sunday, too, and I hope I get home on time to see the Oscar show.
Because of the RECongress we had to give up holding our annual Oscar potluck party (which we were happy to do!). The winner of our "Guess the Winner" contest would be, again, the one who has not even seen any of the films, but it's a lot of fun. The prizes are gift cards to Blockbuster, and since no one knows from one minute to the next if the company will dissolve overnight or evolve into something else, winning is a rather questionable achievement. One good thing is that there's always the DVR, making it possible to record the show and to skip over the stunning superficiality of the red carpet gauntlet and get right to what Academy members (or whomever actually votes) think should win the Oscars.
If you look at the full roster of films nominated (click here for 
a ballot
 or 
a printable version
), there are stories with many themes, including racism, poverty, family, aging, revenge, war, terrorism, mercy, hope, religion, spirituality, heroism, politics, mental illness, history, climate change, fairy tales, music, society, power and, of course, art and escapism.
I already considered the nine films nominated in the best picture category, but here are some comments on other films as well.
"The Master": This story is thought to be loosely based on the life of L. Ron Hubbard, founder of  …
Click here to read my take on more Oscar nominated films for 2013 posted at the National Catholic Reporter.
Sister Rose comments on Faith and Film at the Oscars  for The Odyssey Network