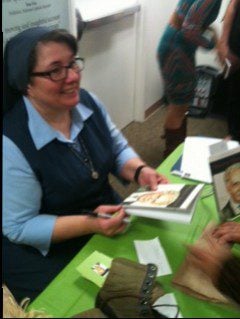 Here's a short video I just made about how "Martin Sheen: Pilgrim on the Way" is a perfect book for Lent!
Now for news and pictures about the book signing on Feb 7th!
Saturday, February 7, the day of the book signing for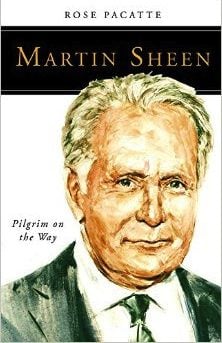 was a lovely day – even with that little bit of rain. I think about 80 people or so came and it was a very joyous event! A good number of my family came, too, and that added to the fun!
One friend brought a pair of boots (one of the pairs) that Martin Sheen wore during the filming of "Apocalypse Now." At some point on their journey down the years Martin autographed them, too! My friend bought them at an auction a while back. The boots were a hit as you can see in the photos.