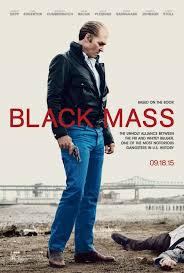 VENICE, ITALY As most people know, Venice, Italy, is one of the most beautiful places on earth. The very first world cinema festival was held there in 1932, with Moscow, Cannes, Locarno and others following. The Venice "Biennale" missed the war years, reconvening in 1947. At that time, the very first of the now numerous independent juries was established: the International Catholic Organization for Cinema (O.C.I.C.), now called SIGNIS, the international Catholic organization for communication.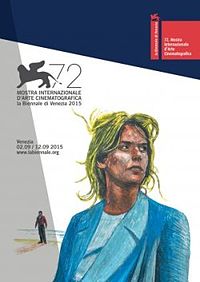 This was my third time as a member of the Catholic jury; the others were in 2000 and 2009. Jury members receive press credentials and can attend screenings for all of the films. My fellow SIGNIS jury members hailed from Italy, Belgium, Ecuador and Cuba. We all watched a minimum of 21 films as required of jury members: those in the main competition. But most of us watched 30 or more films. Personally, I saw 33.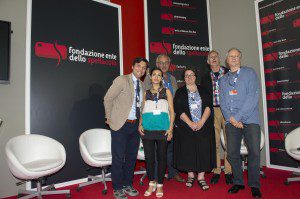 Three major U.S. films appeared out of the main competition: "Everest," "Black Mass" and "Spotlight." "Everest" dramatizes the 1996 tragedy on Mt. Everest when a storm suddenly hit as four teams clogged the route as they made their descent from the summit. For a disaster film, it's a fairly good watch but it seems as if it's trying to clear up the controversy between heroes and cowards caused by journalist Jon Krakauer's 1997 account, "Into Thin Air." Krakauer, a journalist that one adventure team agreed to take along hoping for good publicity, does not come off so well in the film, though his book is one of the best non-fiction books I've ever read.
It's interesting that "Black Mass" and "Spotlight" screened at the festival because they have so much in common, both true crime stories that took place in Boston. "Spotlight" is about the Boston Globe Spotlight team's investigation of the clergy abuses scandal. My review will appear in the Nov. 6-19 edition of NCR (but click here for the SIGNIS jury statement about the film.). "Black Mass" is based on a book by Boston Globe reporters Dick Lehr and Gerard O'Neill: Black Mass: The True Story of an Unholy Alliance Between the FBI and the Irish Mob, that is, FBI agent John Connolly and mobster Whitey Bulger.
An almost unrecognizable Johnny Depp plays sociopath Whitey Bulger and Joel Edgerton is John Connolly, the FBI agent and former childhood friend of Bulger who talks the FBI into letting Bulger's activities slide in return for information about the Italian mob. As you can imagine, mobsters are cruel and violent even as they offer a prayer in church when things get tough.
There's not much religion in "Black Mass" despite its inverted title and that most of the characters, if not all, are or were Catholic in real life. But there is a lot of violence in this story with twists and turns between good guys, bad guys, good guys who turned bad and bad guys turned informants to avoid prosecution or long prison terms.
The themes the two films share are the power, corruption, crime, intimidation, intrigue, cover-ups, and violence — so much violence.
Our SIGNIS jury awarded its prize to the artistic documentary "Behemoth" (Beixi Moshuo) by 29 year-old Chinese director Zhao Liang.
Our award motivational statement reads: "For its ability to illuminate in a poetic way the consequences of over-industrialization to the detriment of humanity, especially the poor. The director has a courageous and lucid grasp on contemporary issues such as that of migrant workers, the environment, and broad social conditions. The film is a visual representation of Pope Francis' recent encyclical on the environment and the responsibilities, from government to the individual, in caring for the earth. If a film can be a prayer, Behemoth is one made from the depths of the soul of an artist who speaks of the suffering of those who have no name."
I hope that "Behemoth" gets a U.S. release because it is a unique documentary framed by Dante's epic poem The Divine Comedy that takes aim at the coal and energy industry's rape of resources and mistreatment of workers for profit, or in China's case, to build "ghost cities," paradises where no one lives.
Our jury gave a commendation to "L'attesa" or "The Wait" by Italy's Piero Messina starring Juliette Binoche: "It is remarkable for a first time director to demonstrate such a strong personal voice in his first film. 'L'attesa' translates profound human experiences into comprehensive iconic and spiritual languages, giving substance to the invisibility of the beloved one, transforming grief and loneliness into hope."
My favorite film from the festival, and winner of the ecumenical InterFilm jury's prize, was "Wednesday, May 19" from Iranian director Vahid Jalilvand. A man in Tehran advertises that he wants to give away a large sum of money. Too many needy people …
CLICK HERE to continue reading my article at the National Catholic Reporter with comments on the following films:
Rabin, the Last Day
Beasts of No Nation
The Danish Girl
The Big Splash
The Smallest Army in the World ('L'esercito pi' piccolo nel mondo' – about the Swiss Guards)