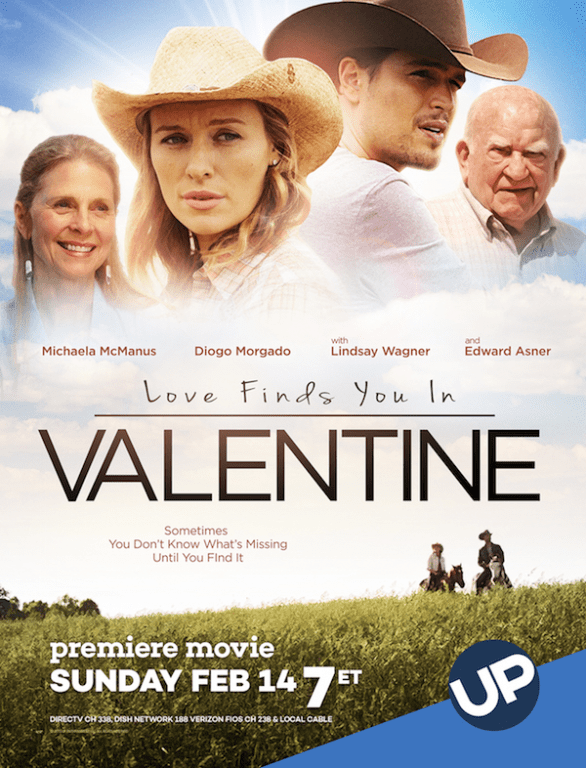 Kennedy Blaine (Michaela McManus) is 25 years old and about to take the California Bar Exam, when she inherits a ranch in rural Nebraska. Part of the stipulation of the will is that she visit the ranch before she sells it, which everyone expects her to do, including the ranch's long-time accountant. Her mother had eloped with her father years before and Gabriel Morgan (Ed Asner) has never forgiven his daughter, even though she is now deceased.  Gabriel treats his granddaughter Kennedy rudely when she visits him for the first time.
When Kennedy arrives at the beautiful ranch she meets June Sterling (Lindsay Wagner) who is welcoming and shows her around. June's adopted son Derek (Diogo Morgado) who has been running the ranch for the past three years sees Kennedy as a threat. Still, they are attracted to one another.
Kennedy decides to stay at the ranch before deciding what to do. She goes to church with June and Derek and meets more relatives she had never known. She comes to the rescue and invites inner city students to camp at the ranch when the usual venue is no longer available.
"
"Love Finds You at Valentine" is based on the 2008 Guidepost-published novel by Irene B. Brand, Love Finds You in Valentine Nebraska. The made-for-television film is part of the "Love Finds You" series produced by UPTV that seeks to inspire viewers.
I enjoyed the film very much; the acting is smooth and the story, adapted for television by Bryar Freed, is predictable to those of us who watch Hallmark and UPTV movies. However, the plot is a little more complex than usual making it more interesting and engaging for the romantics among us.
The film is generically Christian and Derek wears a rosary around his neck, possibly to loop in Catholics in the audience. To its credit, the film is not preachy. The key theme in the film is that to be able to enter into loving relationships, people have to be at peace within themselves.
The only criticism I have, and it's not a big deal, is that they over-used the helicopter camera shots, making them almost a cliché rather than adding to the emotional dimension of the movie. Otherwise the film looks beautiful.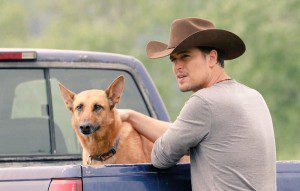 I liked seeing Ed Asner as a grumpy grandfather; very realistic as the curmudgeon who cannot forgive. Lindsay Wagner is lovely as always.
Might I add that Diogo Morgado, who played Jesus in "The Bible" in 2013 on the History Channel, and in the "Son of God" in 2014 is looking very, very fine here, indeed.