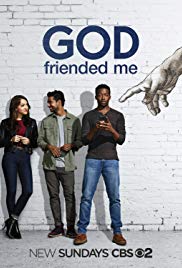 CBS is getting religion again with this new comedy about Miles (Brandon Michael Hall), an atheist with a podcast who is also a preacher's kid.
After Miles asserts his joyful and confident atheism once again, God friends him on social media and continues to poke and annoy Miles until he accepts. This puts Miles in a place to make a dramatic difference in someone's life and introduces him to Cara Bloom (Violet Beane), a journalist with writer's block.
Let's face it, it is hard to make television about God, but "God Friended Me" takes a laid-back approach with characters who follow their curiosity to discoveries that inspire but don't overdo it. I enjoyed the pilot. It premieres Sept. 30.