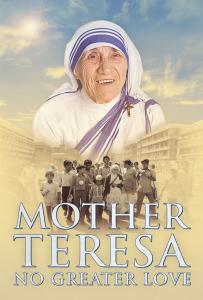 Twenty-five years after her death, a beautiful new documentary on the life of St Mother Teresa of Kolkata, India, that some are calling "definitive", will have a two-day release in select theaters in the US on Monday, October 3 and Tuesday, October 4.
The film follows the life of Mother Teresa across five continents and combines archival footage from the Missionaries of Charity, the religious congregation of sisters that Mother Teresa founded to serve the poor, with some dramatised portions and select interviews. The film, through Mother Teresa's words and example, reminds us that we are all called to serve the poor.
I really enjoyed seeing St Mother Teresa ride in the popemobile with the now St Pope John Paul II.
Coming so close to the feast of St. Francis of Assisi, listening to her recite "Make me an instrument of your peace" makes this film resonate even more.
The film was produced by the Knights of Columbus and I think it is the best film they have released so far.
"Mother Teresa's incredible acts of kindness changed the world," said Ray Nutt, CEO of Fathom Events. "We are proud to partner with the Knights of Columbus to bring this film to theaters nationwide and hope that it can not only shine a light on this saint of our times but to change lives in the process."
"Mother Teresa: No Greater Love" is part of Fathom Events' "Saint Series" — a curated collection of films chronicling the lives of Catholic saints. The official "Mother Teresa: No Greater Love" website is www.motherteresamovie.com.
Tickets for the documentary's U.S. showings can be purchased online at Fathom Events.