I'm headed to California for a long weekend of watching my daughters compete in the Emirates Airline USA Rugby Girls' High School National Championship Invitational.
So until we get back late Monday night, I'm not sure how much chance I'll have to post here. I've got some open threads set up to post automatically over the weekend, and may post more from the hotel if I can, but it'll be a bit slow here until I return.
Have a great weekend.
* * * * * * * * *
"How an angler and two government bureaucrats may have saved the Atlantic Ocean."
"Those who do not want to let gay partners have the sacredness of sacramental marriage are relying on a Scholastic fiction of the thirteenth century to play with people's lives, as the church has done ever since the time of Aquinas."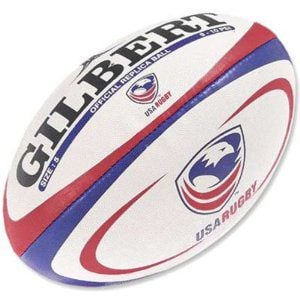 "Conservative American churchmen living in Rome — including disgraced former Boston Cardinal Bernard Law — were key players in pushing the hostile takeover of the Leadership Conference of Women Religious."
"This is the man, this child molester by proxy, who is no less guilty of the crimes committed against the children whose molestation he abetted than were the priests who actually committed the crimes, who has decided that the real problem with the Catholic Church in the United States is that the nuns are too liberal."
"When we believe the Bible is the word of God and we are taught that it teaches 'woman sub­mit to man's author­ity,' then it can be prob­lem­atic for a woman of faith to resist oppres­sion to her per­son."
"I don't recall being told that I needed to believe that there really was talking snake. It was a story that made a point."
"Diversity within the Bible makes believing all of it impossible. Throw in the horrific texts, and texts which are just plain wrong, and you don't want to be believing all of it anyway."
"These two pictures will be viewed/judged identically by our children and their children." (via Story Bones)
"The evangelical pastor who President Barack Obama calls his spiritual adviser says he's disappointed in the president's decision to endorse same-sex marriage."
(Of course he does, because that's what evangelical pastor means.)
"I want a church that doesn't set people up to fail, or succeed. I want a church that doesn't set people up, full stop."
"Two 'super-cyclones' in two years, followed by a narrow escape when super-cyclone Nargis killed 100,000 people in nearby Burma a year later, convinced Sultan and her village, as well as many skeptics in government, that climate change was happening and Bangladesh's very survival was at stake."
"Droz brought together these wind opponents from all over the country last year to 'cause subversion in message of [the wind] industry so that it effectively becomes so bad no one wants to admit they are for it.'"
A frustrating quest grinds on for years … and ends in triumph!