http://www.youtube.com/watch?v=fLm8aiM_7F0#!
"They hired me because I'm short. Everyone they hired is short. I'm one of the taller elves. …"
"Toss your stockings in the fire and throw away your tree / Jesus wasn't born for you like he was born for me …"
"God is now on earth, and man in heaven; on every side all things commingle. He became Flesh. He did not become God. He was God."
"Jesus was himself a stranger looking for posada, and … Scripture commands us repeatedly to respond to immigrants with welcome and compassion, precisely as (we hope) we would if Jesus himself showed up in our country."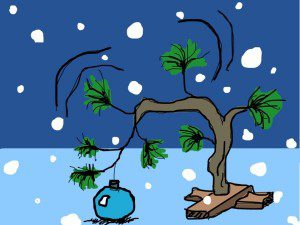 "I remember thinking it's not like there are any published pictures & purple seemed like a good color for a Madonna so I gave her a dollar just in case."
"So this Christmas, get St. Mary out of the nativity scene, and replace her with someone who is more fiscally responsible, and who won't take our hard-earned money and give it to undeserving plebs who are poor for no other reason than they can't find a job, they are refugees from a war zone, they are disabled, or they are just the wrong color …"
"Imagine the looks on the faces of the people who get this particular gift."
"No government has the ability to do what the MIBs do. Think for a moment about the men in black. They have appeared all over the world. They have a special interest in unidentified flying objects and in protecting the polar regions. They seem to actually know what is in the minds of the people they visit. Who has the ability to manage an intelligence network like that?"
"Santa Claus Is a Black Man." 1973. 2012.