• Tony Jones picks A Year of Biblical Womanhood as his 2012 Theoblogy Book of the Year:
AYoBW was also a touchstone in the religious publishing industry. She was public and honest about the development of her book, about how she pushed her publishing house, Thomas Nelson editorially, and how Thomas Nelson ultimately stood up to Lifeway (Southern Baptist) Bookstores. For authors like me, whose theology and language are sometimes unsavory to the evangelical border guards, Rachel's stand was a defining moment.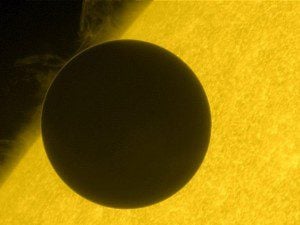 • Richard Wade's thoughts on "evangelism vs. sales" seem to parallel my own. He doesn't use that language, but his post "An Alternative to the In-Your-Face Atheist Holiday Displays" echoes many of the same concerns I have with the "in-your-face" approach that many of my fellow Christians take.
• Ed Stetzer has a link-filled post of resources for anyone whose 2012 resolutions includes reading through the Bible in a year. Systems, apps, topical reading plans, etc.
Topical plans tend to produce topical readings. Devotional plans tend to produce devotional readings. I'm hoping to approach the familiar with fresh eyes, so my plan for next year is to go alphabetical: Acts, Amos, 1 Chronicles, 2 Chronicles, Colossians, etc.
• Darrell Dow finds a fundie poem that begins "Twas the night before Rapture." If you've ever wondered how Real, True Christians perceive what separates them from all the phony Christians who will be left behind, take a look at this sing-songy doggerel.
• Mark Evanier linked to this list of "99 Life Hacks" on Wednesday. I read it Thursday. It's Saturday and I've already used three of these.
• The Pew Forum on Religion and Public Life has published the findings of its massive survey on global religion:
The religiously unaffiliated, a group that has experienced marked growth in the United States, make up 16 percent of people worldwide, according to the Pew survey. With 1.1 billion people worldwide, the number of religious unaffiliated people is equal to the number of Catholics.
That means that the Pope of the Nones is just as powerful as Pope Benedict XVI.
• Libby Anne follows a series of posts about her local Unitarian Universalist congregation with a clarification:
I want to be very clear about something. When I write about starting to attend my local Unitarian Universalist congregation, I am not saying that everyone ought to be a Unitarian Universalist. Far from it. This is my blog, and here on my blog I share my journey. That's all this is. Your journey is yours. Some of you like to listen along and read what I have to say, but I'm not trying to lay out any prescription everyone needs to follow.
That may just be the most Unitarian Universalist paragraph I've ever read. And it's an excellent reminder of why I'm so fond of Unitarian Universalists.
• Fr. Jim Martin takes aim with "More Parables for Our Times: Not Your Grandma's Prince of Peace."
"You're missing the point." Jesus said. "It's a violent world out there, and my advice is to purchase as many clubs as you can."
• Phil Plait's Best Astronomy Images of 2012. Wow.