• So all those open refrigerators in the produce, meat and dairy sections of the supermarket — isn't that kind of wasteful? What do you suppose that costs?
Well, for one supermarket chain, it turns out it cost about $80 million a year.
• In the recent "fiscal cliff" budget deal, Republican Sen. Mitch McConnell, who represents Wendell Berry's home state, fought for and secured deep cuts to programs for small farmers, minority farmers, and environmental protection in farm country.
So, basically, Mitch McConnell of Kentucky just said, "Screw you, Wendell Berry. Screw you and everything you stand for."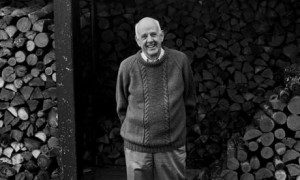 • "Keep them active" vs. "Show them off." Grrr. (Related: Rugby season is coming up.)
• After posting about that Barna survey on temptation and respondents unwillingness to admit to anything serious, I remembered an old line of Tony Campolo's on that subject. "If you knew all about the sin in my life, you'd never have invited me to come speak at your church," he would say. And then, "But don't get cocky. If I knew all about the sin in your life, I'd never have agreed to come here to speak to you."
• We used to call this "payola": Richard Armey explains how FreedomWorks funneled corporate money to Rush Limbaugh and Glenn Beck to get them to say nice things about the tea party. The news there is not that Limbaugh and Beck are corrupt figures paid to say whatever corporate lobbyists tell them to say. The news is that now, in one instance, we have more precise figures as to exactly how much Limbaugh and Beck's "opinions" cost.
Bonus fun fact: Former FreedomWorks boss Armey says he was too candid and "chatty" in his interview with liberal watchdog Media Matters because he got them confused with the right-wing Media Research Center, run by Brent Bozell, or, as Armey calls him "the guy with the red beard that always does the show where he points out how biased the press is."
• This prediction of "What Twitter will look like on the day that Margaret Thatcher dies" is pretty funny. Probably also pretty accurate. And a pretty good excuse for posting a link to an Elvis Costello's classic on "the subtle difference between justice and contempt."
• This is here, somewhere in Chester County, Pa. The article is cagey about precisely where, though, so I guess I'll have to wait to be invited to the homeowner's eleventy-first birthday celebration to get a closer look. (via Jay Lake)
• Another round of this game: Where's Ms. Rosenberg?
• I'm still digging through lots of year-in-review type articles. This one I especially like — Connor Simpson curates the year's best stories from The Onion.