This week we had a large meteor ripping across the sky over Chelyabinsk, Russia, which is just exactly the sort of spectacular event that gets people talking about the End of the World.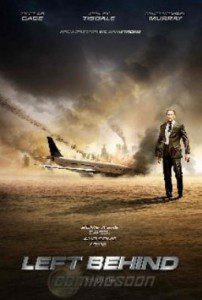 But then people don't really need anything so spectacular to get them talking about the End of the World — it's a popular topic, and an obsessive one, for millions even on days when we don't have multiple dash-cam videos of terror from the skies. Since Phil Plait literally wrote the book on Death From the Skies, I'll let him explain what you're seeing in those videos and how it relates to Friday's other close-encounter with an extraterrestrial visitor.
The fact that this occurred over Russia reminded many of us of Russia's earlier, more devastating encounter with a meteor — the Tunguska event of 1908. John McKay wrote about that on its 100th anniversary and he reposted that essay Friday.
This explosion in the skies above Russia also prompted a daunting reminder from BooMan that the End of the World is far less likely to come from a meteor or asteroid than from ourselves:
We're lucky that people have cameras and that Russia has sophisticated radar and the ability to quickly test radiation levels. Because fifty years ago, a meteorite like the one that hit in the Ural Mountains today might have caused World War Three and ended all our lives. Forever.
Joe Hanson notes that events like the Chelyabinsk meteor "are not rare in Earth's atmosphere, happening at least once per decade." That makes them almost routine compared to the resignation of a pope — the other big event that had people talking about signs of The End this week.
Here are a few other recent items related, one way or another, to the End of the World:
• John R. Coats at The Huffington Post on "What's Real About the Rapture?"
• "20 Actual Facts About Kirk Cameron That Sound Like April Fool's Jokes" (both of those via AZspot)
• This came up in my Google reader this week: "Nicolas Cage Ž confirmado em remake de Deixados para Tr‡s, confira p™ster"
O primeiro cartaz do remake de Deixados para Tr‡s ("Left Behind") foi divulgado e confirma o astro Nicolas Cage no papel principal. O filme Ž uma refilmagem do longa-metragem hom™nimo de 2001, que por sua vez Ž uma adapta‹o da sŽrie de livros da dupla Jerry B. Jenkins e Tim LaHaye.
I never realized until just now that I could read Portugese.
• Libby Anne on "Growing Up Evangelical at the End of the World"
"Dad, when do you think the rapture will happen?"

"Oh, probably in the next five or ten years."

I was eleven. Eleven.
• Doktor Zoom of Wonkette continues a tour of the textbooks used by fundamentalist Christian homeschoolers, finishing up the A Beka Book publication, World History and Cultures in Christian Perspective.
And what do youngsters learn from their Beka Book history lesson? That the UN is a menace dragging us toward an Antichrist-led one world government that will rule until Jesus comes back:
The movement toward world government and the ongoing conflicts in the Middle East have great significance to those who study world history and cultures in Christian perspective. We are reminded that this tiny region where history began will also be the scene of history's final events, when Christ returns in triumph to defeat the forces of Satan and to establish Jerusalem as the center of the kingdom of God on Earth. The Scriptures assure us that Christ will bring lasting peace to this troubled area and will personally rule the entire world in righteousness for a thousand years before crushing the final rebellion and ending world history. Knowing this, and knowing the earth-shaking events that will precede the reign of Christ, Christians can view current events with confidence, thrilling at the fulfillment of prophecy and continually endeavoring to be salt and light to a needy world until Christ, the Center of all history returns for His own.
• If you think those last two items just reflect fringe views that don't affect the rest of America, then please read Andrew Sullivan's post on how End Times, "Bible prophecy" ideas have shaped the debate over our next Secretary of Defense. Sullivan quotes from Oklahoma Republican Sen. James Inhofe:
I believe very strongly that we ought to support Israel; that it has a right to the land. This is the most important reason: Because God said so. … That is God talking. … This is not a political battle at all. It is a contest over whether or not the word of God is true.
• Is it a sign that the end is near when the Holy Land brings in the closer?