I don't know any more than you do at this point, quite likely even less.
Two explosions near the finish line of the Boston Marathon. I'm keeping track of events via CNN, which is reporting two killed and as many as 100 people injured in the initial blasts. They're also saying two unexploded devices have been discovered elsewhere in Boston.
Talkingpointsmemo seems to be doing a good job in keeping pace with official responses.
Charlie Pierce describes the situation in Boston.
No news yet as to who did this, or why.
If you're the praying sort, please pray.
Let me share this, via Joe Hanson, which seems like a good reminder today.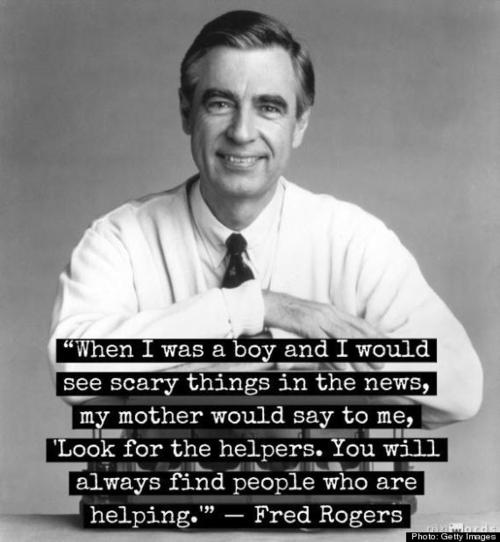 Look for the helpers. And whenever possible, be one of them.