Religion News Service links to a Catholic Answers post on weddings that teaches me something new:
Then there are the wedding customs that actually conflict with Catholic marital theology. One significant example of this phenomenon is "giving away the bride."

Catholics believe that the man and woman give themselves to each other in marriage. The reason why the question "Who gives this woman to this man?" never appears in a Catholic marriage liturgy is because the freedom of both parties to marry each other is so important that any suggestion that there is a lack of freedom by the bride to enter into the marriage — that she has, instead, been "given" into marriage by her father alone or by her parents together or by anyone else — could call into question the validity of the marriage.
That makes sense.
Some follow-up questions for Catholic Answers:
What other patriarchal traditions might be damaging to marriage?
What other sacraments might have their validity undermined by patriarchal traditions that actually conflict with Christian theology?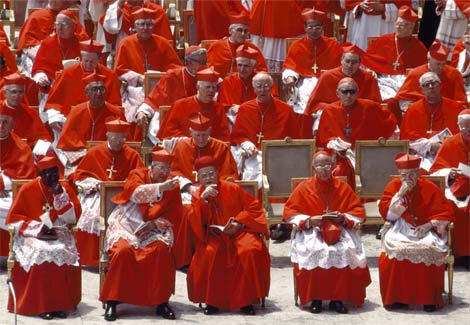 I can think of a few.