1. "A woman who discovered huge errors in her Equifax credit report and couldn't get them fixed was awarded a total of $18.6 million in damages. She contacted Equifax eight times about the errors between 2009 and 2011, but they remained on her report."
That big number will, as usual, likely be whittled way down on appeal — particularly the $18.4 million of it that the jury awarded as punitive damages. But this is still a positive sign of push-back against the unelected, usually unaccountable overlords of the credit reporting agencies, whose vast and growing influence on our lives is relentlessly awful.
2. Steve Wiggins reminisces about an obscure tribal debate among white evangelicals of a certain age: What about the Violent Femmes? My short answer: Frontman Gordon Gano is, like Alice Cooper, an American Baptist PK (pastor's kid), who has described himself in the past as a "devout Baptist." But if you're looking for "Christian themes in rock music" from Gano, check out the delicious self-titled album from Mercy Seat — his gospel-punk side project with Zena Von Heppinstall. Check out "I've Got a Feeling" or "Let the Church Roll On."
3. Steve Benen has a smart piece about the blue-state/red-state patchwork taking shape as the 2014 arrival of Obamacare approaches. In places like New York, California and Maryland, residents will be very pleased to find better coverage and lower premiums. But in places like Indiana and Ohio, where Republican governors have been working hard to make sure residents won't be pleased with the law, it's benefits won't be nearly as obvious or as beneficial. That's been the goal of GOP attempts to obstruct Obamacare at every turn — to prevent residents from enjoying the benefits it can provide.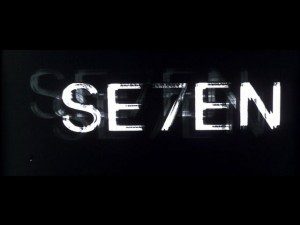 Benen asks the key question: "What happens in those red states when residents start looking across borders and they wonder to themselves, 'Why aren't my benefits as great as theirs?'" (The answer, I think, is that they'll start telling lies about New York and California just as they have, for years, about Canada. Expect to hear scary stories and urban legends about death panels, waiting lists and the "undeserving" — i.e., non-white — somehow stealing health coverage that rightly belongs only to real 'murkans.)
4.
Once again, here is a quote I love, attributed to St. Augustine: "Hope has two beautiful daughters. Their names are anger and courage;
anger at the way things are, and courage to see that they do not remain the way they are
." (Trigger warning for that link to Sarah Moon's "
When Anger Saved My Life
," which is hopeful, beautiful, angry and courageous, but also frankly  discusses and describes abusive violence and sexual violence.)
5. "Operation Cross Country." The FBI held a news conference this morning, "in which they announced that 105 children have been rescued from a child sex-trafficking scheme that spanned 76 U.S. cities and has landed over 150 people in cuffs."
6. "Willie Reed (Louis) died last week at the age of 76." I did not recognize his name and I did not know his story, although I knew about the larger story in which he played a courageous role. He was, as Paul Campos describes him, "An American Hero."
7. No vengeance in Jubilee. At Internet Monk, Mike Bell discusses Jesus' first public sermon — his "mission statement," taken from the book of Isaiah:
When he came to Nazareth, where he had been brought up, he went to the synagogue on the sabbath day, as was his custom. He stood up to read, and the scroll of the prophet Isaiah was given to him. He unrolled the scroll and found the place where it was written:

The Spirit of the Lord is upon me,
because he has anointed me
to bring good news to the poor.
He has sent me to proclaim release to the captives
and recovery of sight to the blind,
to let the oppressed go free,
to proclaim the year of the Lord's favor.'

And he rolled up the scroll, gave it back to the attendant, and sat down.
To fully catch what's going on there, Bell notes, you have to look at the passage Jesus is quoting, from Isaiah 61. He stops reading mid-sentence. Isaiah says, "to proclaim the year of the Lord's favor, and the day of vengeance of our God." Jesus got to that bit about vengeance, "And he rolled up the scroll, gave it back to the attendant, and sat down." Hmmm.