My daughter took this picture through the kitchen window.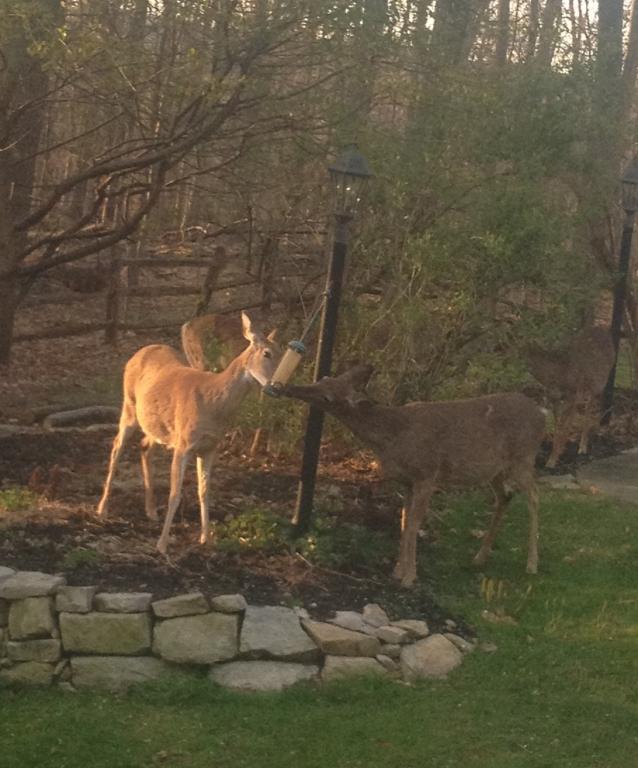 I apologize to the squirrels for blaming them for this. That was unfair.
At the bottom of that photo you can see the north end of the wall. That's the shorter, uphill portion. The longer bit, downhill from there, is 3-feet tall and 80-feet long. The stones are all from the woods in the background — uncut fieldstone with no mortar. It's kind of like playing Tetris, except that you have to look for and dig up the pieces, and they're all really heavy.
Since 2000, 27 percent of all newspaper copy editors, layout editors and online producers have been laid off. Some of us went to work in PR for corporate America. Some of us went into teaching. Some of us went into therapy. And some of us walked into the woods and starting hauling rocks.