• Ever notice it's always the "constitutional conservatives" who want to get rid of the 14th Amendment? (And probably also the 13th, and the 19th …)
• So back when we were discussing Mark Driscoll's ugly "pussification" rants, you may have wondered — why "William Wallace II"? This isn't just your run-of-the-mill dudebro fondness for Braveheart. In Driscoll's region of the white evangelical subculture, Mel Gibson's Academy Award-winning movie holds a unique and revered place as a portrait and emblem of Real True Christian Manliness. That's thanks to popular author and self-proclaimed RTC Manliness expert John Eldredge and his book Wild at Heart: Discovering the Secret of a Man's Soul.
Despite being named after a Nic Cage movie, Eldredge's book actually argues that "the Secret of a Man's Soul" is to be more like Mel Gibson in Braveheart.
Mark Bruce has a fascinating, multi-part discussion of Eldredge's pop-culture projection and reinvention of Gibson-Wallace, beginning with this post: "Recovering the Unreal Man: William Wallace, Blind Hary, and the Medievalism of John Eldredge."
(It's a long read, but perhaps Driscoll's six-week leave of absence will give him time to read it.)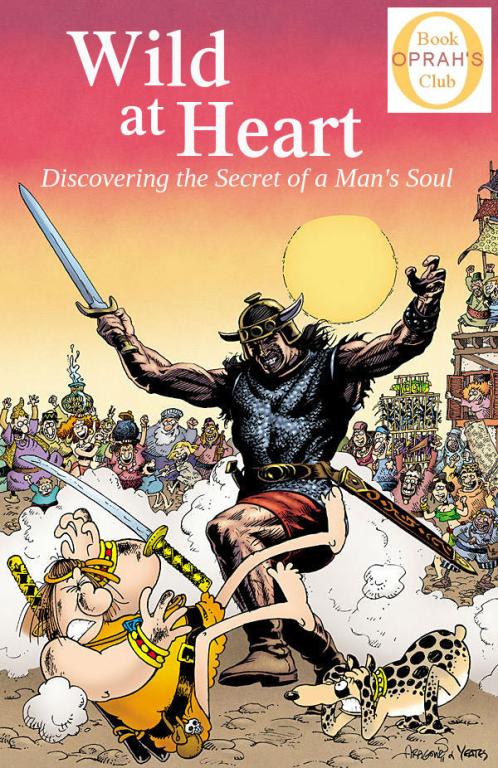 • (Mulching is a process of inbred fertilization which employs certain decomposed organic materials — including, but not limited to animal sediment — to blanket an area in which vegetation is desired.)
• I'm younger than the average Fred. (via)
• Irin Carmon visits Wheaton College:
"People are so adamant with everything to do with reproductive rights," [student Jordan Ashley Barney] said. "For me, even if someone is pro-life, and I consider myself pro-choice, what Wheaton is doing is not helpful at all for preventing abortion in any sort of way. I think the college should be strongly supporting the Affordable Care Act, because this is a way to prevent abortion."
Also liked this bit:
Barney and a friend went to an on-campus forum about Wheaton's suit against the Obama administration, featuring one of the attorneys in the case.

"There was a kid in the back who was a biology major," Barney recalled. "He kept asking questions about the morning-after pill that supposedly causes abortion. And it was utterly refuted by the simple facts that this biology major had learned as a twenty one year old. And the lawyer knew nothing about the scientific facts of this so-called abortion pill … He kept saying, 'I'm not a scientist.'"
I suppose it's reassuring that Wheaton president Philip Ryken's rejection of human biology hasn't trickled down to the point where his lies and distortions change what biology majors are studying. Yet.