Mary's "Magnificat" is usually read during Advent — the pre-Christmas part of the Christmas season in the Christian year. It's the song Mary sings before the birth of Jesus, reported in the first chapter of the Gospel of Luke. And since Mary sings this song before the first Christmas, we tend to treat it as background — as something relevant up until Jesus in born, before his ministry and his death and his resurrection.
That can be misleading. It can tempt us to think of Mary's declaration as a description of her expectation before the birth of her son. Framed that way, the Magnificat becomes something other than a description of what Mary's son actually did. We can then file away Mary's expectations in the same place we store the mistaken expectations of the crowds on Palm Sunday and we can lump her in with everyone else who expected Jesus to usher in some other kind of kingdom.
But it's a mistake, first of all, to lump Mary in with everyone else in the Christmas story. In this story, she's not at all like everyone else.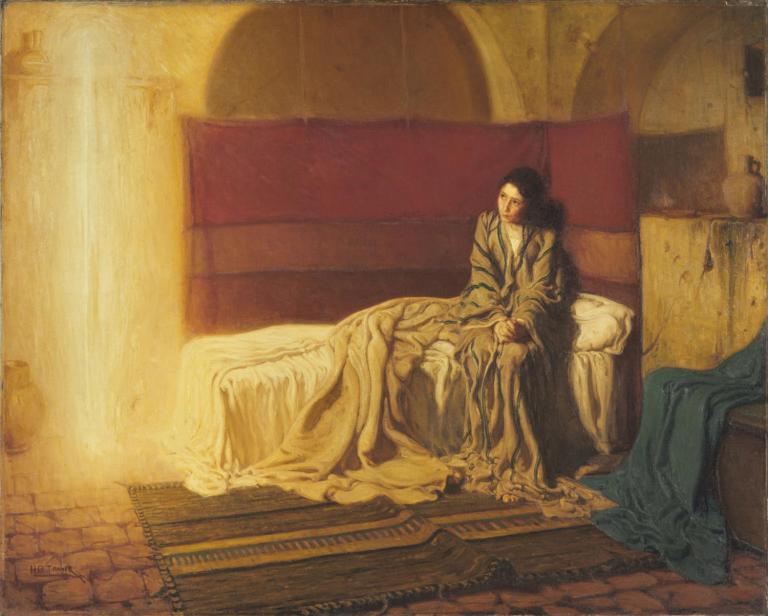 And it's also a mistake, I think, to think of the Magnificat mainly as a record of Mary's pre-Christmas expectations. Mary's song wasn't written down months before she traveled to Bethlehem — at least, that's not where the version of it that we have comes from. We get the Magnificat from Luke, written more than a generation after Jesus' birth — written decades after Jesus' ministry, his arrest, torture and execution, and his resurrection. This Gospel was written, Luke writes in his sequel, to describe "all that Jesus began to do and to teach." It was written to describe what Jesus did and taught and what Jesus meant. The Magnificat is part of that description.
Who is Jesus? What did he do? What did he teach? Why was he arrested and tortured and killed? And how is it possible that wasn't the end of his story? Those are the questions, long after that first Christmas in Bethlehem, that the Gospel writer was trying to answer. And right off the bat, in the very first chapter of Luke, we are given a summary of "all that Jesus began to do and to teach." :
And Mary said,
"My soul magnifies the Lord, 
   and my spirit rejoices in God my Savior, 
for he has looked with favor on the lowliness of his servant.
   Surely, from now on all generations will call me blessed; 
for the Mighty One has done great things for me,
   and holy is his name. 
His mercy is for those who fear him
   from generation to generation. 
He has shown strength with his arm;
   he has scattered the proud in the thoughts of their hearts. 
He has brought down the powerful from their thrones,
   and lifted up the lowly; 
he has filled the hungry with good things,
   and sent the rich away empty. 
He has helped his servant Israel,
   in remembrance of his mercy, 
according to the promise he made to our ancestors,
   to Abraham and to his descendants for ever."
And that, Theophilus, is what Christmas is all about.
We hear endless talk, this time of year, about "the true meaning of Christmas." But for all the laudable, wonderful things that are usually included in those discussions, we rarely ever hear that the true meaning of Christmas involves scattering the proud, bringing down the powerful from their thrones and sending the rich away empty.
That suggests that somehow we've got it into our heads that we understand the true meaning of Christmas better than Mary did. That seems unlikely.
"Mary did you know?" we ask. And yes. Yes, she did. Even if we've forgotten.