Ted Cruz is a dominionist — an adherent of a deliriously wacky theocratic fringe belief that merges the far-right Southern Gothic ideology of Christian Reconstructionism with some of the wilder fever-dreams of the self-proclaimed "prophets" of fundamentalist charismatic/Pentecostal Christianity. It's not a good look — constitutionally or theologically.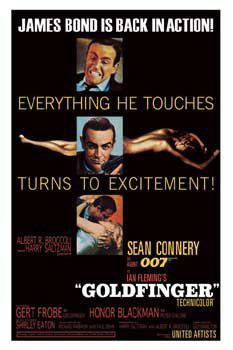 Cruz is also a goldbug. He wants to put America back on the gold standard. That's a Very Bad Idea that may rank as the economic equivalent of dominionist theology. The Donald Trump campaign may be basically one big sing-along of the theme from All in the Family, but Cruz's goldbuggery takes the "We could use a man like Herbert Hoover again" bit even more literally.
Either of these things would be worrisome on its own. Put them together and it's a bit like wandering into one of those old Universal monster movies, realizing you've run into both Dracula and Frankenstein. Sure, they're both a bit cartoonish and old-timey, but they're still monsters intent on doing you harm.
I've been trying to think about which would actually be more harmful. Probably the domininionism, since that's more ambitiously far-reaching in scope. But I still remember 2008, and the huge damage done to families all over the world from the financial crisis that brought us almost to another global depression. Cruz's goldbuggery could easily push us over the brink into the full economic horror we narrowly avoided eight years ago, and in terms of literal body count, that might be even worse than his theocratic fantasy.
For Cruz, though, these two things are not separate goals:
According to his father and Huch, Ted Cruz is anointed by God to help Christians in their effort to "go to the marketplace and occupy the land … and take dominion" over it. This "end-time transfer of wealth" will relieve Christians of all financial woes, allowing true believers to ascend to a position of political and cultural power in which they can build a Christian civilization. When this Christian nation is in place (or back in place), Jesus will return.
A return to the gold standard would be disastrous, but it clearly would also produce a massive "end-time transfer of wealth." And the weirdest thing is that I'm not accusing Ted Cruz of planning that, I'm just pointing out that he's telling us that's what he has planned.
Cruz is like a Bond villain, but he's not revealing his secret diabolical plan to a captive 007 in some secret headquarters — he's spelling it out clearly, in public, as part of his stump speech.