This is not, technically speaking, a recipe for pie. But a good apple crisp is pie-like, and usually liked by those who like pie.
And who doesn't like pie? That's the point here: Unity and community and the space for a less-contentious, less-heated conversation based on our shared appreciation for something as innocuous and non-controversial as pie.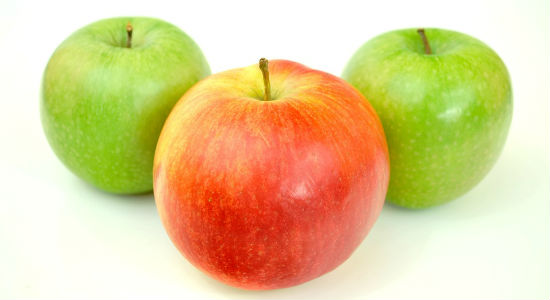 This recipe comes from Verna Wagler of Baden, Ontario, and from Ruth Weaver of Reading, Pennsylvania, as originally published in Doris Janzen Longacre's classic More-With-Less Cookbook.
Apple Crisp

Serves 6 · 375º · 35 min.

Preheat oven to 375º
Combine and put in greased casserole:

3 c. sliced or chopped apples
1 T. flour
1/4 c. sugar
1 t. cinnamon
1/8 t. salt
1 T. water

Cut together with pastry blender:

1/2 c. rolled oats
1/4 t. salt
1/4 c. margarine
1/3 c. brown sugar

Sprinkle on top of casserole mixture
Bake 35 minutes
You might go with butter, rather than margarine. And I'm all about sliced apples, not chopped or diced. And a big dollop of ice cream on top. YMMV.
In any case, this is a quick, easy recipe that can be handled even by those of us who sometimes have mixed results when attempting pie.
I'm a big fan of apple crisp. I might even go so far as to say that a good apple crisp might be even better than apple pie — but that would be a provocative and potentially controversial thing to say, and the whole point here is to provide a bit of respite from that. So if you want to argue the whole matter of pie vs. crisp, I'd recommend taking that discussion to the comment thread on the previous post, where you can take it up with the baby-killers.