The proto-fascist goons of ICE are miffed that their VOICE initiative is being deluged with prank calls. VOICE stands for "Victims of Immigrant Crime Engagement" — and it's a propaganda program taken directly from the playbook of the Third Reich. That's not a hyperbolic Nazi comparison, but a verifiable historical footnote, as Peter Beinart explains:
When the Nazis took power, the German state began doing something similar. Frustrated by the failure of most Germans to participate in a boycott of Jewish businesses in April 1933, Adolf Hitler's government began publicizing Jewish crime statistics as a way of stoking anti-Semitism. In Nazi Germany and the Jews: The Years of Persecution, the historian Saul Friedlander notes that, until 1938, Hitler's Ministry of Justice ordered prosecutors to forward every criminal indictment against a Jew so the ministry's press office could publicize it.
That actual, literal Nazi program is the inspiration for Trump-adviser Steve Bannon's infamous "black crime" propaganda effort at Breitbart, and it's the inspiration for Trump's new effort to criminalize and dehumanize immigrants. It's some ugly, pure evil garbage.
It's also, like so many of the Trump administration's efforts, inept, tone-deaf, and ridiculous. And since, by definition, that which is ridiculous will inevitably be ridiculed, VOICE has become a target, as Rafi Schwartz reports:
By Thursday, VOICE's most prominent feature—a hotline through which people can call to learn, among other things, "additional criminal or immigration history may be available about an alien to victims or their families"—was swamped with prank calls reporting illegal aliens. As in alien aliens. And judging by the enraged email that ICE sent me when I asked for comment, the agency is supremely pissed off about it.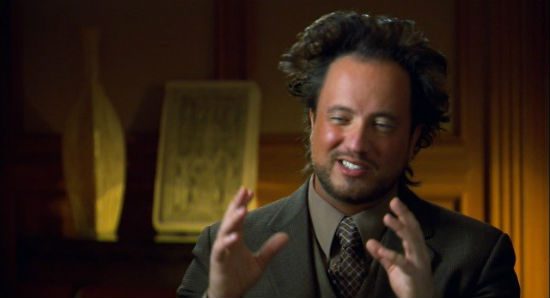 ICE is whining that these calls from Faux Mulders are a "cheap publicity stunt" and "beyond the pale of legitimate public discourse" — phrases that future history books will rightly use to describe the VOICE initiative itself. It's difficult to have "legitimate public discourse," after all, with an agency that's determined to portray much of the public as illegitimate. (After their initial snippy, pearl-clutching statement pleading with people to stop flooding the hotline with prank calls began to be reported, ICE issued a second statement insisting that the hotline was not being disrupted by such calls.)
Please note that monkey-wrenching a despicably white nationalist Trump initiative with phone calls is not the paramount duty of patriots and neighbors at this time. We shouldn't be making calls like that until after we've called our senators and representatives and flooded those phone-lines with sincere, passionately civil statements to hold those members of Congress accountable for holding Trump accountable.
But this particular monkey wrench is available, and the machine needs to be stopped. Those are human beings it's grinding in its gears.
The number, by the way, is 1-855-48-VOICE.