My adopted hometown of Exton, Pa., is a centerless census tract carved out of the suburban sprawl of Chester County. It's probably best known for its mall, which inspires thousands of people every day to search Google Maps for some way of avoiding the intersection of Routes 30 & 100. (That mall was also announced as the future site for the filming of Mall Rats 2 — although that project seems to be on hold as grubby auteur Kevin Smith is now having too much fun directing episodes of The Flash and Supergirl.)
Exton is also the hometown of Atlanta Falcons quarterback Matt Ryan, famous for winning the first half of last year's Super Bowl. And, in very niche circles, it's "famous" as the eventual home of a couple of blogs that enjoyed some notoriety back before Facebook killed blogging (Hi, Booman!).
We also host a lovely bike trail, demonstrating our local commitment to preserving nature and open spaces (at least, that is, open spaces above lithium-contaminated Superfund sites that don't allow for any other safe use).
But now we've got a new claim to fame here in … geez, we haven't even got a town nickname, so I'll just have to say here in Exton: We're home to the author of a critically acclaimed dick joke. Yes, Tony Yacenda — creator of Netflix's American Vandal — is a proud son of Exton, and a graduate of Downingtown East, just up the block.
The series is a send-up of true crime documentaries like Making a Murderer or Serial, but the crime at the heart of this story isn't quite so grave — it involves the spray-painting of 27 crude penises in a high school parking lot. Entertainment Weekly calls it "surprisingly perceptive" and "an impressive tight rope walk." The Los Angeles Times says "It's as engrossing as the series it set out to satirize and moving in ways you would not expect." And "Midway through the first episode … I was already getting a little tired of the dick jokes," raves New York magazine.
I haven't seen this yet, but just watching the trailer makes me feel a bit of Exton pride:
Alas, the glory that American Vandal's creator brings to Exton is not nearly enough to overcome the infamy — and real, lasting harm — associated with our town's darker legacy.
I learned about this from my Patheos neighbor Dr. Warren Throckmorton. It seems that Exton Commons — an unassuming little office park tucked between the mall and our (excellent) local library — was once home to something called "Genesis Associates." Dr. T. describes them as "legend in counseling circles … not for good reasons." Genesis Associates was ground zero for the "repressed memory" nonsense that wrecked lives and destroyed families — and is still doing so.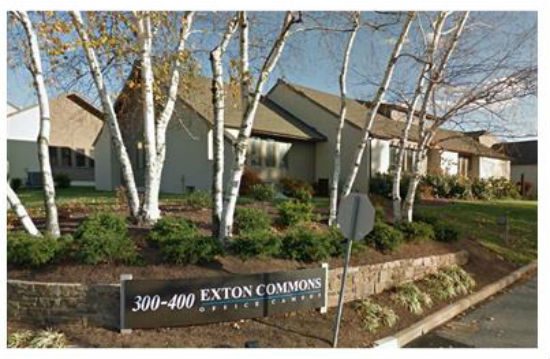 It seems no matter what you thought your problems were, the dubiously licensed "counselors" at Genesis Associates would always "discover" that your problems actually traced to something else: Satanic baby-killers. The supposedly repressed memories they uncovered (meaning, really, suggested, created and nurtured) in their patients always involved the same thing — a global conspiracy of Satanists ritually abusing children.
This is from a
CBS News report in 2004
:
Carol Diament thought her problems were over when she read about a cutting edge marriage counselor in the local paper.

"I just didn't know enough about therapy," she told CBS News Correspondent Jim Acosta. "I was naive."

Instead of fixing her marriage Carol's psychologist, Pat Mansmann, came up with a startling diagnosis — repressed memories.

"They had me convinced that my parents had raised me in a Satanic cult," Diament said. "That my father had sexually abused me even prior to that."

Carol says Mansmann prescribed two controversial treatments. One was "rage therapy" which included beating pillows while screaming. The other, "detachment therapy." Mannsman urged Carol to move out of her home, away from her family.

"You ended up losing your family over this?" asked Acosta.

"I did," she replied. "My children haven't spoken to me in ten years."

After nearly a year with a different therapist, Carol found out her memories of abuse were implanted by Mansmann. So she sued, as have other former patients.

Even though Mansmann surrendered her license to avoid prosecution, her office, Genesis Associates, remains open, posting ads for her psychotherapy services.
Genesis Associates is closed now — with its "counselors" barred for life from ever offering psychological or social work counseling of any kind in Pennsylvania. (They briefly tried to rebrand as "To Life Inc.," but I think that's also now defunct.)
Yet the brand of Satanic Panic "repressed-memory" hokum promoted by the folks at Genesis lives on, still popping up all over the world. And the victims of this therapy from the 1980s and 1990s are still suffering. Here, for example, is a recent report from the Daily Mail. Yes, ugh, the Daily Mail — but that sleazy tabloid's lurid sensationalism seems somewhat fitting for this subject matter: "Family of a nurse who died in mysterious circumstances after falsely claiming her father ran a satanic cult and impregnated her are awarded a THIRD inquest to determine what caused her death."
Carol Myers, 41, from Stockport claimed her family were satanists who abused her and that her mother murdered her sister and then set fire to the house to hide the evidence.

But a police investigation found the disturbing allegations were unsubstantiated and her family believe they were false memories dreamt up during controversial recovered memory therapy sessions.
The Satanic Panic of the late 20th century never went away, it just metastasized. There's a direct line from Mike Warnke to Genesis Associates to the election-swinging nonsense of "Pizza-gate." And it's still with us — still destroying families and lives.
Humble little Exton, Pa., isn't necessarily to be blamed for our role in all of that, just because a couple of religiously addled hucksters happened to rent office space here for a few decades. But I still feel like we owe the world some kind of apology. And it's going to take more than a funny Netflix series to make up for that.