If you are a Christian parent in Alabama looking for a place to send your children to Sunday school, VBS, Awana, youth group, Pioneer Girls, or Christian Service Brigade, do not send them to any of the following churches. All of these have been designated unsafe for minors.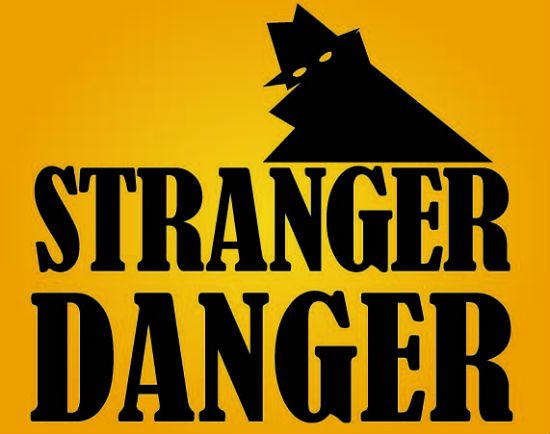 NOTE: This is a voluntary designation from these churches themselves, not from any outside group or agency.
The pastors of these churches chose, on their own, to come forward and to announce publicly that their communities are unwilling and unable to protect children, and that their churches will, in fact, eagerly defend adults who prey on them.
Parents should be advised: If this is what these churches say is true about themselves, you should probably believe them.
Adams Street Church of Christ, Enterprise, Alabama
Christ Church, Odenville, Alabama
Christian Renewal and Development Ministries, Eufaula, Alabama
Church of the Living God, Moulton, Alabama
Covenant Christian, Gadsden, Alabama
Dominion Baptist Church, Birmingham, Alabama
Edgewood Church, Anniston, Alabama
Fairfax First Christian Church, Valley, Alabama
Faith Worship Center, Gadsden, Alabama
Fannin Road Baptist Church, Montgomery, Alabama
First Assembly of God, Greenville Alabama
Freedom Church, Gadsden, Alabama
Fresh Anointing House of Worship, Montgomery, Alabama
Grace Baptist Church, Montgomery, Alabama
Grace Way Fellowship, Evergreen Alabama
Heritage Baptist Church, Opelika, Alabama
Kimberly Church of God, Kimberly, Alabama
Lakeview Baptist Church, Montgomery, Alabama
Marvyn Parkway Baptist Church, Opelika, Alabama
Open Door Baptist Church, Enterprise, Alabama
Pine Air Baptist Church, Grand Bay Alabama
Pleasant Ridge Baptist Church, Anniston, Alabama
Summit Holiness Church, Alabama
Trinity Free Presbyterian, Trinity, Alabama
Victory Baptist Church, Millbrook, Alabama
Victory Christian Fellowship Church, Florence, Alabama
Webster's Chapel, Gadsden, Alabama
Young's Chapel, Piedmont, Alabama
NOTE: This post has been updated to recognize that some of these churches did not consent to endorse Roy Moore after allegations he molested underage children. See here for details.