• Yes, here is yet another article in this vein: "What Is the Future of the Evangelical-Republican Coalition?"
This one is wonkier than most — it's Eric C. Miller's interview with Paul A. Djupe, co-editor of a new academic-press book taking a social-science look at this [white] "evangelical-Republican coalition." The interview is a kind of chapter-by-chapter Cliff's Notes summary of the book.
Djupe provides the conclusion of all this theorizing and data-crunching: "We can foresee almost no circumstances at this point that would intervene in the mutual love affair — the equally yoked relationship — between white evangelicals and Trump."
So I guess "the future of the evangelical-Republican coalition" is destined to be something like the future of the Ahab-Moby Dick coalition.
One interesting bit in the book involves Ryan Claassen's search for evidence for or against Randall Balmer's theory of the rise of the religious right — namely that it's a product of white evangelical opposition to the Civil Rights movement, not a product of a deeply felt, principled opposition to abortion.
Claassen studies historic polling data tracking "the shift in partisanship of white Southerners across this time period to assess the extent to which the growing Republicanism is more tightly linked to racial attitudes or abortion attitudes. Not surprisingly, he finds evidence for both driving increasing Republicanism, but in the South more of the change (about double) is due to racial conservatism."
(Pro-tip: Conserve space and energy by just saying "racism" rather than "racial conservatism." Saves typing 13 characters.)
In other words, the social science data confirms Balmer's argument. That's not surprising, since his case is also supported by an even stronger source of data: living memory.
Living memory also supports another part of Balmer's — and my — argument, which is that "abortion attitudes" functions here mainly as a pious-seeming surrogate for "racial conservatism."
Not just memory, either — we also have newspaper clippings: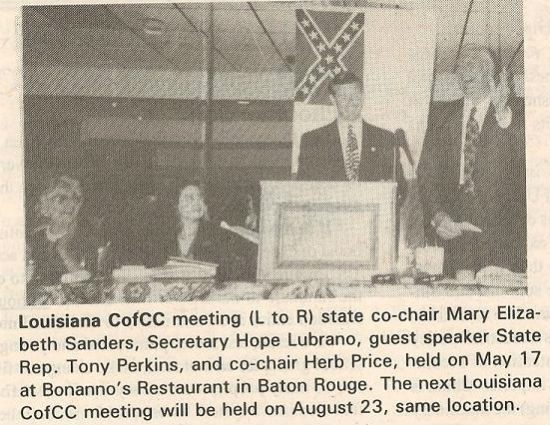 • Another increasingly likely possibility for "the future of the evangelical-Republican coalition": measles.
• "Nobody's done more for Christians or evangelicals or frankly religion than I have," Donald Trump says. As evidence in support of this claim, Trump cites his repeal of the Johnson Amendment which forbids churches from endorsing specific candidates if those churches want to keep their tax-exempt status.
Two problems with that example, as Steve Benen notes: "The Johnson Amendment isn't anti-religion and Trump hasn't gotten rid of it."
• Paul Djupe is also over on Vox, along with Jeremy Castle and Ryan P. Burge, who note that "Younger evangelicals look an awful lot like older evangelicals post-2016."
The overall point here is well-taken: If you're waiting for a generational shift in white evangelical politics, don't hold your breath. But I thinking the article misses one dynamic in all of this. What their research has found is that younger white evangelicals who remain white evangelicals do not differ very much from older white evangelicals in their political/cultural views. That might mean that most younger white evangelicals remain politically indistinguishable from older white evangelicals, but that may only be because any younger white evangelicals who do not will thereby cease to be "evangelicals."
Some jump, others are pushed, but either way it's not possible for "younger white evangelicals" to stray far from the political mandates of their group and remain a part of that group. No one will get "farewelled" or feel compelled to leave just because they cease to be sufficiently characterized by any of the four parts of the Bebbington Quadrilateral, but if a younger white evangelical starts to doubt the required official stances of abortion-is-murder or of anti-LGBT moralizing, they're gone.
So it's possible that all this article tells us is that a group that fiercely enforces political homogeneity appears to be politically homogenous. Well, yeah.
• The title for this post comes, again, from Philly's own Fang Fang: