• Nationalize insulin. You go to the pharmacy and show 'em the insulin card from the government and they give you your insulin, for free, and you don't die. This is absolutely possible, cheap, and uncomplicated.
It's paid for the way the rest of civilization gets paid for, by taxes. Or we could forego, say, one F-35 per year to pay for it, which would turn out to be one of the few actual cases of the 21st-century American military system actually defending the lives and freedoms of American citizens.
• Tick, tick, tick, tick, tick ….
Likely within days, the U.S. Court of Appeals for the Second Circuit will release almost 2,000 pages of documents that could reveal sexual abuse by "numerous prominent American politicians, powerful business executives, foreign presidents, a well-known prime minister, and other world leaders," according to the three-judge panel's ruling.
That's from Gabe Sherman's Vanity Fair piece from last week, "'It's Going To Be Staggering, the Amount of Names': As the Jeffrey Epstein Case Grows More Grotesque, Manhattan and DC Brace for Impact."
Sherman wrote that phrase — "likely within days" — on July 17, a week ago now, but as far as I've seen these documents have yet to be released. I wonder if they will be, given that their release will be fiercely opposed and obstructed by all of the financial and legal means available to "numerous prominent American politicians, powerful business executives, foreign presidents, a well-known prime minister, and other world leaders." We've seen how successful mid-level monsignors and Southern Baptist pastors have been at stonewalling and silencing any attempt to release such information about them, so just imagine how much more capable this apparent list of even more powerful people might be at it.
So if there's no big story coming out "within days," that itself should be a big story.
It's still quite possible this will all play out quietly, like the Dennis Hastert business. Hastert, the longest-serving Republican speaker of the house in history, just kind of went away, and everyone who supported him throughout his long career just discreetly disassociated themselves and moved on, unperturbed by any intrusive questions or by anything like accountability. My guess is that before any court documents reveal any of these names, we'll see quite a few of these folks slinking away from the spotlight, pre-emptively Hasterting themselves into obscurity in the hopes that this will all somehow blow over.
Meanwhile, New York magazine has produced a guide to the names found in Jeffrey Epstein's address book: "Who Was Jeffrey Epstein Calling?":
Perhaps, at long last, a serial rapist and pedophile may be brought to justice, more than a dozen years after he was first charged with crimes that have brutalized countless girls and women. But what won't change is this: the cesspool of elites, many of them in New York, who allowed Jeffrey Epstein to flourish with impunity. For decades, important, influential, "serious" people attended Epstein's dinner parties, rode his private jet, and furthered the fiction that he was some kind of genius hedge-fund billionaire. How do we explain why they looked the other way, or flattered Epstein, even as they must have noticed he was often in the company of a young harem? Easy: They got something in exchange from him, whether it was a free ride on that airborne "Lolita Express," some other form of monetary largesse, entrée into the extravagant celebrity soirées he hosted at his townhouse, or, possibly and harrowingly, a pound or two of female flesh.
None of those named should be presumed to be guilty by association, but many of them seem to be associated by guilt. After all, if you're claiming to be innocently unaware of Epstein's crimes because you only knew him indirectly due to your close friendships with Henry Kissinger, Adnan Khashoggi, Rupert Murdoch, and Lewis Ranieri, then you've already got a lot of red in your ledger regardless of whether or not you're also a sexual predator.
Some of the celebrities named here don't seem to have any association to Epstein or to anyone else listed here other than the fact that Epstein somehow got a hold of their phone numbers. But reading the entire list reinforces the sense that a providential avalanche in Davos or Aspen might do the world a great deal of good. Scum floats.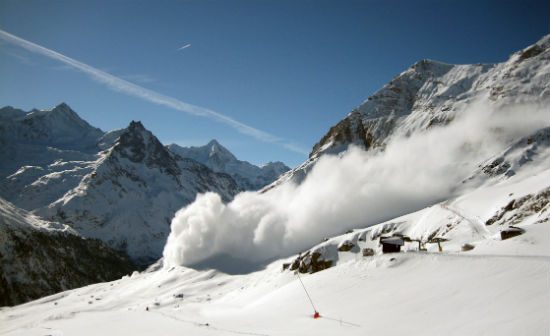 (Right-wing billionaire tech vampire Peter Thiel is not named in Epstein's little black book, but he deserves honorable mention here for his role in killing Gawker, which originally published this list back in 2015.)
• Durmomo Gary was a refugee from Sudan. Today he works for World Relief helping other refugees find a new home and start a new life. Here is his story: "I was persecuted in Sudan for being a Christian, but America welcomed me."
Gary's testimony is aimed at the better angels of our nature — a pitch that seems naively idealistic in an America that now seems far less hospitable and welcoming. But his story powerfully raises the question of what kind of nation America wants to be.
Or maybe a better way to say it is which kind. Because in stories like this there are only a few kinds. There are the countries like the one he fled — authoritarian nations that oppress minorities and deny legal human rights, forcing people to flee for their lives. And there are countries like the one America was for Durmomo Gary — places that offer refuge to refugees, providing them the safety and rights and opportunities they've never previously had, and thus also places that benefit from the gifts and individuality and contributions of people like Gary, who are brimming with the gratitude and the energy of those who have finally been given a chance to thrive.
And then there are the bystander nations — the places that turn their backs on refugees, refusing safe haven to those fleeing death and persecution. Which is to say, countries that have nothing at all to be proud of.
• "Five Guys arrested for fighting at Five Guys." Did you guess this was in Florida? It was in Florida.