Here is your open thread for February 9, 2020.
Today is the birthday of Carole King, who wrote dozens of great songs, including this one recorded by the Chiffons in 1963. The piano here is from King's original demo recording:
Songwriting seems almost like a magical craft. Something doesn't exist and then it does. And if you share it with enough other people, it will exist forever maybe.
Carole King called an extraordinary number of extraordinary things into being. She sat there one fine day in a world in which absolutely no one was doing the Loco-Motion —  a world in which, in fact, no one ever had done the Loco-Motion. And she declared "Everybody's doing a brand-new dance now" and even though it wasn't true or real when she first said it, her saying made it so. If that ain't magic, it's something close to it.
William Hayward Wilson turns 64 years old today. He may no longer be the greatest Mookie in the history of baseball, but he's still No. 1 in my book.
Today is also the birthday of Phillies first baseman John Kruk, who turns 59. Kruk's memoir takes its name from the time he was chastised by a fan saw him smoking a cigarette outside the Vet. "You should be ashamed of yourself," she told him, "you're an athlete." And he said, "I ain't an athlete, lady, I'm a ballplayer." He was, too — the guy batted exactly .300 for his career while hitting exactly 100 home runs.
Michael B. Jordan turns 33 today. Most of us first saw him in his heartbreaking portrayal of Wallace on The Wire, the TV show that I think is the closest thing we have to the Great American Novel. That show was created by cranky former newspaperman David Simon, who turns 60 today.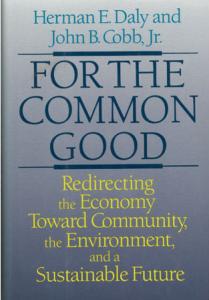 William Henry Harrison — who served as president of the United States for 31 days in 1941 — was born February 9, 1773. He's notable for the shortest tenure of any president, as well as for being the last president not born in the United States (he was born in the British colony of Virginia). Harrison was born before the Revolution and his successor, President John Tyler, still has two living grandsons. The past isn't dead, etc.
Here's wishing a happy 95th birthday to theologian and environmentalist John B. Cobb Jr. I never read deeply in Cobb's process theology, but his book (with Herman E. Daly) For the Common Good: Redirecting the Economy toward Community, the Environment, and a Sustainable Future was compelling when it first came out in 1992 and looks even better 28 years later.
February 9 is also the birthday of poet Amy Lowell, Samba queen Carmen Miranda, Goodfella and Wet Bandit Joe Pesci, novelist Alice Walker, Rosemary's Baby's mom Mia Farrow, trickster god and former blank-spaceholder Tom Hiddleston, and Charlie Day, who is much funnier in Always Sunny than he was in that Super Bowl bit for Tide.
Finally, Nobel-prize winning novelist J.M. Coetzee turns 80 today. This passage, from Coetzee's short parable of a novel, Waiting for the Barbarians, has stuck with me for a long time:
So now it seems my easy years are coming to an end, when I could sleep with a tranquil heart knowing that with a nudge here and a touch there the world would stay steady on its course. If I had only handed over these two absurd prisoners to the Colonel, I reflect — "Here, Colonel, you are the specialist, see what you can make of them!" — if I had gone on a hunting trip for a few days, as I should have done, a visit up-river perhaps, and come back, and without reading it, or after skimming over it with an incurious eye, put my seal on his report, with no question about what the word investigation meant, what lay beneath it like a banshee beneath a stone — if I had done the wise thing, then perhaps I might now be able to return to my hunting and hawking and placid concupiscence while waiting for the provocations to cease and the tremors along the frontier to subside. But alas, I did not ride away: for a while I stopped my ears to the noises coming from the hut by the granary where the tools are kept, then in the night I took a lantern and went to see for myself.
Find a lantern and go see for yourself.
Talk amongst yourselves.