Here is your open thread for February 16, 2020.
Today is the birthday of the late great James Ingram, who could sing anything with anybody. He won the first of his two Grammys for this one. It's an odd love song in that it's sung as advice (mostly good advice, I think) to other men:
"One Hundred Ways" verges on a sappy earnestness, but Ingram sells it — in part by injecting a note of remorse, a hint that this was advice he himself regrets having once dismissed as sappy. Ingram had a knack for that — for making earnest cool. (Admit it: If you're alone in the car and you come across "Somewhere Out There" on the radio, you're going to let it play, you might even turn it up, and you might even sing along.)
The first computer bulletin board went live on February 16, 1978. It was quickly followed, no doubt, by the first flame war, the first troll, and the first flounce.
Today is the Day of the Shining Star, a mandatory holiday enthusiastically celebrated (or else) in North Korea to mark the birth of Kim Jong-Il. It's basically like the Freedom Sunday celebrations at Robert Jeffress' First "Baptist" Church in Dallas, except in Korean.
It's the birthday of two-time Academy Award-winner Mahershala Ali.
LeVar Burton turns 63 today. He'd be a beloved figure if he'd only done Roots, or only done TNG, or only done Reading Rainbow. Having done all three is pretty impressive.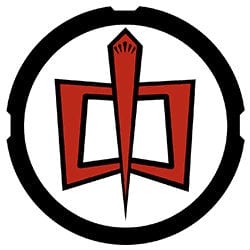 William Katt, who played the title roles in Pippin and The Greatest American Hero, turns 69. Years ago, I wrote about my frustration with the shallowness of Pippin, which I described as "a period piece, locked in the '70s at that moment in time when the '60s were beginning to morph into the '80s." It sets out as the story of a young man's search for meaning, then winds up being about his decision not to do that. Think of it as "OK, Boomer," the musical.
The Greatest American Hero, on the other hand, was cheesy fun. Pilot episodes for two reboots of that show have been filmed but neither one ever aired or got picked up as a series. I'd be happy to see a third attempt, although I'd also argue that there already has been at least one successful remake of the series. It was called Chuck.
Ventriloquist Edgar Bergen was born on February 16, 1903. Bergen started on vaudeville, but for much of his career he was a radio ventriloquist, which seems like cheating.
Tracy Lauren Morrow, better known as Ice-T, turns 62 years old today. As I forget which comic noted, his career began with boycotts over "Cop Killer" and evolved into his decades-long run as a cop on that show your mom watches. (John Mulaney's bit on Ice-T on SVU is fun.) Abel Makkonen Tesfaye, better known as The Weeknd, turns 30 today. This means he was born in 1990. Part of my brain still freaks out a little bit at the realization that someone who was born in 1990 is now 30.
Christopher Eccleston turns 56 today. He played the Ninth Doctor, which seems like it ought to make him a member of the House of Lords or something.
Otis Blackwell was born February 16, 1931. He wrote "Fever" and "Great Balls of Fire" and "All Shook Up" and "Don't Be Cruel."
Prominent 19th-century quack Phineas Quimby was born on February 16, 1802. It says something about the audience for mesmerism and "mind cure" quackery that it could be successfully peddled by a guy named "Phineas Quimby" without that giving anyone pause.
In Western calendars, today is the feast day of St. Onesimus. This would be a good day, then, to revisit our discussion of why "The book of Philemon does not defend slavery."
Another saint celebrated in the liturgical calendar today is St. Juliana of Nicomedia. She was an early Christian martyr whose story is interesting in that it could have — in some Sliding Doors alternate history of Christianity — become an important example of the fundamental moral importance of consent. Instead, of course, her story was twisted into purity-culture propaganda and used to teach the idea that it's better to be tortured than to be unchaste.
Talk amongst yourselves.