Here is your open thread for March 2, 2020.
On March 2, Bo Diddley recorded his song, "Bo Diddley," introducing the world to the wonderful distinct rhythm now known as — what else? — the Bo Diddley Beat.
The first Reconstruction Act was passed by the U.S. Congress on March 2, 1867, requiring former slave states to accept the Second Founding of the United States and the legitimacy of the Reconstruction Amendments. This ought to make March 2 a proud and auspicious day in the history of American democracy. Alas, the great task of giving this nation a new birth of freedom was short-lived, as the Reconstruction Acts were effectively tossed away nine years to the day later, on March 2, 1877, when Rutherford B. Hayes — loser of both the popular vote and (initially) the electoral college — was named president in exchange for allowing the states of the former Confederacy to lapse back into white herrenvolk sham democracies for another century.
Before the Civil War, Hayes had been an abolitionist and a lawyer who defended escaped slaves. He was an officer in the American army and a hero in the war, wounded five times. And he was a reformist governor in Ohio, battling corruption. If he'd never tried to become president, he might've been remembered as a great man rather than as the rat-bastard who surrendered half the country to terrorist thugs.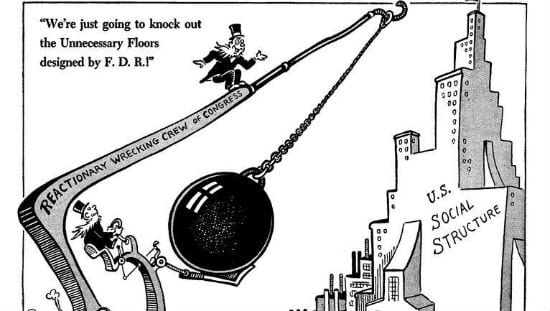 Today is the birthday, but not the feast day, of St. Benedict of Nursia — the Big Benedict, the one with the Rule and the Order, etc. He was born in 480. You know he's a true saint because his reputation has withstood the trial of 16 papal namesakes and, more recently, a popular book by a crypto-white-nationalist columnist.
Sam Houston — who served as both president of Texas and governor of Tennessee — was born 227 years ago today. The nation's fourth largest city is named after Sam Houston. (The Manhattan street north of SoHo is named after someone else.)
Supreme Court Justice Henry Billings Brown was born on March 2, 1836. He enshrined himself as one of the worst jurists, and worst human beings, in American history by writing the majority opinion in the odious Plessy v. Ferguson case. It's important to remember Henry Billings Brown today by mocking his legacy, his vile immorality, and everything else about his insipid toxic legacy. We have a moral duty to hold this oafish, racist clod up for derision more than a century after his death lest, otherwise, people like John Roberts, Sam Alito, Clarence Thomas, Not Garland, and Rapey McCryingBeer get the idea that they will somehow escape such eternal disgrace for following in Brown's footsteps.
Moe Berg was born 118 years ago today. In 15 seasons as a major league catcher, Berg hit a middling .243 and only six home runs. He retired from baseball before World War II, during which he served as a spy for the American OSS. In 1944, the Jewish former back-up catcher for the Red Sox attended a lecture by Werner Heisenberg in Zurich with instructions to assassinate the German physicist if anything he said indicated the Germans might be close to developing a nuclear bomb.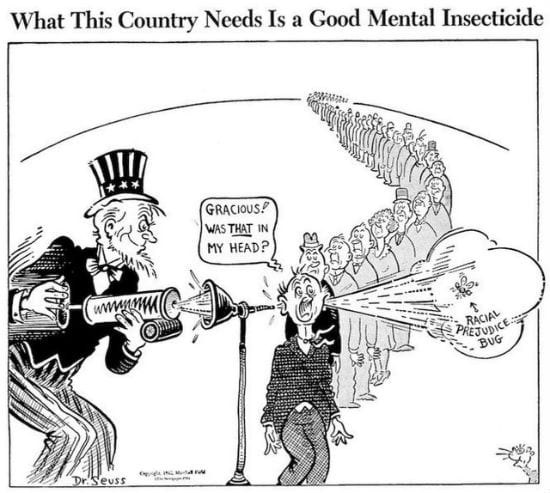 Academy Award-winning actress Jennifer Jones was born 101 years ago. When my parents first started dating, the first movie they went to see together was Love Is a Many-Splendored Thing, starring Jones and William Holden. I watched it twice with them on TV when I was a teenager. The movie seemed just as sappy and sentimental as the theme song, but I'll always remember watching my mom and dad exchange glances as we watched that movie and realizing, in a new way, that parents are people too.
Today is the birthday of musicians Karen Carpenter (1950), Jon Bon Jovi (1962), and Chris Martin (1977), all of whom are better than the cool kids are allowed to admit. It's also the birthday of musician Lou Reed (1942), who was only sporadically as great as the cool kids regard him. Thirty years from now, people will still be enjoying "Walk on the Wild Side" and "Livin' on a Prayer" and "Clocks" and, yes, even "Top of the World." And that's cool. It's all good.
Today is the 78th birthday of novelist John Irving, author of A Prayer for Owen Meany, a beautiful, haunting novel I've read a half-dozen times. Most of Irving's novels sprawl and ramble off into wildly entertaining tangents and subplots, but every word in Owen Meany counts, every detour leads back to the same place. I've enjoyed a bunch of Irving's other books, and I'm happy to argue with fans of Hotel New Hampshire or Garp or Cider House Rules over which is his best, but I'm solidly on TEAM OWEN. (Also, after reading all of those books, I still have no idea what the deal is with the bears.)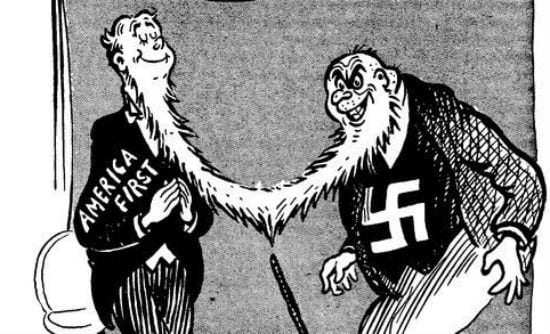 Mikhail Gorbachev, the final president of the Soviet Union, turns 89 today. Prolific writer and blogging deity Mark Evanier turns 68. Former US Sen. Russ Feingold turns 67. He championed his signature campaign-finance legislation for seven years, only to have the Roberts Court decide — absurdly, but authoritatively — that it was an unconstitutional impediment to the religious liberty of Mammon-worshippers.
Today is Ron Gant's 55th birthday. Gant hit 321 home runs in the big leagues. Gant also beat the snot out of Connie Mack IV — great-grandson of the infamously racist baseball manager — when the right-wing Republican congressman unwisely and drunkenly decided to pick a fight with the Braves slugger in an Atlanta bar.
Method Man celebrates his 49th birthday today. Rebel Wilson turns 40. Bryce Dallas Howard turns 39.
"Tell me, were you in the joint," Kurtis Blow asked, "the night Wilt scored 100 points?" If you were, you're pretty old by now, as Wilt Chamberlain's record-setting 100-point game was 58 years ago today. (The Philadelphia Warriors beat the Knicks 169 to 147, playing out in Hershey.)
The Pioneer 10 space probe was launched on March 2, 1972. The probe reached Jupiter by December of the following year, giving us our closest-yet look at the giant planet and its moons. It sent back pictures of Europa from just 321,000 kilometers away, but attempted no landing there as per our instructions. We lost radio contact with Pioneer 10 in 2003, but it's still boldly going out beyond our solar system. Maybe someday someone will find it and let us know how it's doing.
Keep passing the open windows, and talk amongst yourselves.