Here is your open thread for April 3, 2020.
Rachel Bloom turns 33 today. In honor of her birthday, and in memory of her collaborator, Adam Schlesinger, who died this week from Covid-19, let's revisit one of their songs from Crazy Ex-Girlfriend:
April 3 is a big day true-crime-wise. The outlaw Jesse James was assassinated by the coward Robert Ford on April 3, 1882. Bruno Richard Hauptmann was executed on April 3, 1936, for the kidnapping and murder of Charles Lindbergh's infant son — which Hauptmann may or may not have actually done. And Ted Kaczynski, the Unabomber, was arrested on April 3, 1996. Kaczynski, now 77, is in federal prison without the possibility of parole for three counts of murder, multiple charges involving the manufacture and transport of bombs, and completely misunderstanding the writings of Jacques Ellul.
The Panama Papers were leaked on April 3, 2016. That's not the kind of thing that's usually referred to as "true crime" but millions of pages of documents detailing 214,488 offshore shell corporations include information on more theft and brutality than Jesse James or the Unabomber or any other infamous criminal from history. Presented with this trove of criminality, journalists across America dedicated themselves instead to scrupulously poring over the records of the Clinton Foundation. And we haven't heard much of anything about the Panama Papers since then.
President Harry S. Truman signed the Foreign Assistance Act on April 3, 1948. It's better known as the Marshall Plan, providing $12 billion to help European nations recover after World War II. That works out to about $128 billion in today's money, which will seem like nothing compared to the kind of Marshall Plan spending we're gonna need to rebuild after this virus finishes its run.
Martin Luther King Jr. gave his last public speech on April 3, 1968. "Let us develop a kind of dangerous unselfishness," he said.
Washington Irving was born 237 years ago today. Twenty years ago it was the year 2000. So if you want to take a crack at rewriting "Rip Van Winkle," this might be an auspicious time to do it.
William M. "Boss" Tweed was born 197 years ago today. In his time, and for generations thereafter, Tweed was regarded as the embodiment of political corruption. You have to understand, kids, that this was before 2017, so things like patronage, insider-trading, enriching oneself at the public's expense, cronyism, and nepotism were not yet considered just business-as-usual.
Doris Day would have been 98 years old today. Marlon Brando would have been 96. Not everybody is just what you'd guess they'd be like when you watch them performing on screen, but those two apparently were, which is why she was more beloved than admired and he was more admired than beloved.
Jan Goodall celebrates her 86th birthday today. Wayne Newton turns 78 and Tony Orlando turns 76. They are otherwise pretty much indistinguishable.
Richard Thompson turns 71 today. Here he is with his son, Teddy, performing "Persuasion."
Illustrator Sandra Boynton turns 67 today. At some point, one of her drawings has made you smile.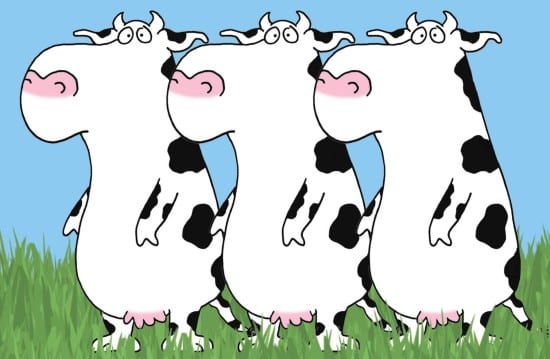 Alec Baldwin turns 62 today. David Hyde Pierce turns 61. Eddie Murphy turns 59. If I'm channel-surfing and I come across Coming to America, I will watch the rest of it. Even on, like, TBS, with, like, 20 minutes of commercials every hour.
Sebastian Bach turns 52 today. I was never a fan of Skid Row, but I loved Hep Alien.
Jennie Garth turns 48. Adam Scott (my pick to play Hawkeye Pierce in the Iraq War reboot of MASH) turns 47. Cobie Smulders turns 38.
Talk amongst yourselves.