Here is your open thread for April 7, 2020.
Billie Holiday was born 105 years ago today. It's often noted that Billie Holiday didn't have the range of other great singers, that she could barely reach both ends of an octave. But while there may be only a finite number of whole notes in an octave, it turns out there are an infinite number of half notes and quarter notes and blue notes and bent notes and shaded notes in between those highs and lows, and the greatest singer who ever lived used them all.
On April 7, 232 years ago, white American settlers established Marietta as the first permanent white American town in what was then called the Northwest Territories. Yeah, in 1788, we thought southeastern Ohio was "the Northwest," demonstrating that we still had no idea how big this continent is. (Admittedly, the fact that we now describe all of Ohio as "Midwestern" isn't much more accurate.)
On April 7, 98 years ago, Secretary of the Interior Albert Fall pretty much gave away a large western oil reserve on public land to two private oil companies. It turns out that the companies on the receiving end of Fall's no-bid largesse had previously "loaned" the cabinet secretary millions of dollars (in today's money) that they weren't asking him to ever pay back.
This was the "Teapot Dome Scandal" and the bribery angle is what they teach in schools (when this gets taught at all) because the bribery was the only part of this arrangement that was illegal. Fall wasn't allowed to accept millions of dollars to influence his choice of which private corporation he was going to make fabulously wealthy by giving away the public's property and arranging for taxpayers to buy it back, at a steep mark-up, from those private corporations. That was bribery on his part, and that was illegal. But Secretary Fall was allowed — and expected, and even legally required — to make some private corporations fabulously wealthy by giving away the public's property to those corporations and then arranging for taxpayers to buy it back, at a steep mark-up, from those private corporations.
The legal part of the Teapot Dome scandal, in other words, was far more scandalous than the illegal part. It's hard to convey the sheer audacity of the greed involved in this form of crony capitalism. Secretary Fall's personal share of the vig was illegal, but the far larger sums collected by corporate oil executives and their investors — basically a direct transfer to them from the public coffers — was not.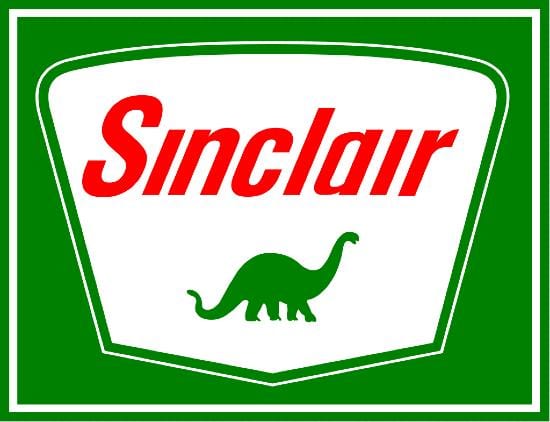 On April 7, 2020, the exact same arrangement is being repeated, almost a century after Teapot Dome. This time rather than a national fuel reserve for the Navy, what's being given away to private corporations and then sold back to taxpayers at a steep mark-up is our national stockpile of desperately needed medical supplies.
The only difference between this and the Teapot Dome arrangement is that we haven't yet seen the clear evidence of bribes paid by the unnecessary taxpayer-fleecing private corporate middlemen. Not yet.
"I think this would be a good time for a beer," President Franklin Roosevelt said in 1933, signing the Cullen-Harrison Act excluding beer from the definition of "intoxicating beverages" prohibited by Prohibition. The law went into effect on April 7, thus providing the basis for the semi-official folk holiday of National Beer Day.
The World Health Organization was founded on April 7, 1948, thus instituting today as World Health Day. The annual "theme" for World Health Day is chosen far in advance, but this year's theme of "support nurses" seems appropriate.
On April 7, 1964, the Rev. Bruce Klunder, a Presbyterian minister, was crushed by a bulldozer while protesting the construction of segregated schools in Cleveland, Ohio. The school was built and today, 56 years after Klunder's death and 66 years after Brown v. Board of Education, schools in that city, as in most American cities, remain, in practice, segregated.
On April 7, 2003, American military forces captured Baghdad, thus winning and ending America's war in Iraq. … [presses finger to imaginary earpiece a la Jon Stewart] … Wait, I'm sorry. I'm being told that America's war in Iraq has not, in fact, ever ended and also that no one has any idea how victory might be achieved or what it might look like or why or how any of this ever happened.
William Wordsworth was born 250 years ago today. Here is Jeremy Irons reading "I wandered lonely as a cloud …"
Journalist and conservationist Marjory Stoneman Douglas was born 130 years ago. In another 130 years she may be best remembered as the namesake of the alma mater of future presidents and senators.
Percy Faith was born 112 years ago. Here's his version of "Theme From a Summer Place."
James Garner was born 92 years ago.
Whistleblower and (therefore) patriot Daniel Ellsberg turns 89 today. Former Oakland mayor and two of California's best governors, Jerry Brown, turns 83.
John Oates turns 71. Here's "You Make My Dreams Come True."
Groovy Jesus rock pioneer Randy Matthews turns 70 today. Janis Ian was 17 52 years ago, which is to say she turns 69 today.
Jackie Chan and Tony Dorsett were both born on April 7, 1954, and both went on to entertain millions of people at great risk to their own personal safety and comfort. Russell Crowe turns 56 today.
Finally, April 7 is the International Day of Reflection on the 1994 Rwanda Genocide. Let me again recommend Philip Gourevitch's gut-punch of a book, We Wish to Inform You That Tomorrow We Will be Killed With Our Families.
Talk amongst yourselves.