Here is your open thread for April 10, 2020.
Maren Morris turns 30 today.
The Second Bank of the United States was chartered on April 10, 1816. It opened the following year on Chestnut Street here in Philadelphia in a Greek Revival building designed by architect William Strickland (who also designed the Tennessee State Capitol). The national bank's porch and columns are repeated — in a tighter space — in another of Strickland's buildings a few blocks away. That smaller building housed the Mechanics National Bank from 1809 until 1904, it became the Norwegian Seamen's Church in 1930, and in the 1980s and 1990s, it became The Revival — Philly's most notoriously decadent new wave night club and home to the most horrifying bathrooms I have ever seen. (The Second National Bank — shuttered as a re-election stunt by Andrew Jackson — is now an art gallery. Strickland's smaller bank building is now a hipster restaurant.)
The American Society for the Prevention of Cruelty to Animals was founded on April 10 in 1866.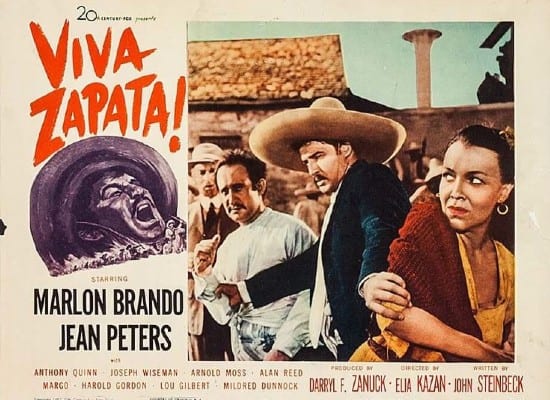 April 10 was the publication date for The Great Gatsby (in 1925) and for the Big Book (in 1939). On April 10, 1998, the Good Friday Agreement brought an end to most of the violence of the Troubles. "So we beat on, boats against the current, borne back ceaselessly into the past."
The Dutch theologian, philosopher, and playwright Hugo Grotius was born 437 years ago today. Mention his name in the right circles (or rather, I suppose, in the wrong circles) and you're likely to start a ponderously arcane theological argument.
Samuel Hahnemann was born 265 years ago today. Hahnemann is famous for discovering homeopathy, which was an especially impressive feat given that homeopathy isn't a real thing. Locally, Hahnemann is best-known as the namesake of a Philadelphia hospital that was run into the ground by its for-profit corporate owners, prompting its sale to a real estate developer in 2019. The developer hasn't done anything with the building, but he refused to allow the city to use it as an emergency hospital during the current crisis unless taxpayers gave him $1 million a month in I'm-rich-you're-sick-screw-you payments.
William Booth was born 191 years ago today. It's his birthday, so we'll accentuate the positive — his fierce commitment to providing direct aid and advocacy for the poor, his principled support for the equality of women in the church, his appreciation for brass bands, etc.
France Perkins was born 140 years ago today. "Nothing like this has ever been done in the United States before, you know that, don't you?" she warned President Franklin Roosevelt before accepting his invitation to become Secretary of Labor. She wasn't talking about becoming the first woman to serve in the president's cabinet. She was talking about Social Security and the minimum wage, which she went on to introduce and to bring into reality, transforming life for the better for millions of Americans for generations to come.
Sheb Wooley would've been 101 years old today. He sang "Purple People Eater," and he appeared in dozens of movies, mostly Westerns (including High Noon, The Outlaw Josey Wales, and Silverado). Wooley's claim to immortality, though, comes from something else: He provided the voice for the original "Wilhelm Scream."
Chuck Connors was born 99 years ago today. Connors played for the Brooklyn Dodgers, the Chicago Cubs … and the Boston Celtics. But he's best remembered as The Rifleman. ("Mercy knocks on the devil's door.")
Max von Sydow, who died last month, would have turned 91 years old today. I'll pick one favorite at random: Sydow as the gentlemanly hitman in Three Days of the Condor.
John M. Ford would have been 63 today.
The universe winds down. That's how it's made.
But memory is everything to lose;
Although some of the colors have to fade,
Do not believe you'll get the chance to choose.
Regret, by definition, comes too late;
Say what you mean. Bear witness. Iterate.
Rachel Corrie would have been 41 today.
A very happy 90th birthday today to Dolores Huerta. She was "intersectional" long before we had a word for that. And she's a big reason that the people who grow the food you eat can afford to feed themselves.
Boom! John Madden turns 84 today. Novelist and travel writer Paul Theroux turns 79. Bunny Wailer turns 73. Here's "Pass It On."
Ken Griffey Sr., the third-best ballplayer from Donora, Pennsylvania, turns 70. Steven Seagal, special Russian envoy to the United States, turns 68. I would like the universe to give us a Hollywood biopic of Steven Seagal with Will Ferrell in the title role.
Anne Lamott turns 66 today. Bird by Bird and Traveling Mercies were both really good. Peter MacNicol also turns 66 today. He usually gets cast in the Peter MacNicol role, which he does better than almost anyone else.
Kenneth Brian Edmonds turns 61. He's better known as Babyface — the fantastically prolific songwriter, producer and 11-time Grammy winner.
Brian Setzer also turns 61 today. In the 1980s, Setzer led the Stray Cats, a rockabilly revival band. In the 1990s, he led the Brian Setzer Orchestra, a swing revival band. In the 2020s, therefore, Setzer should be leading the ________ revival band, The ________.
Orlando Jones turns 52 today. Here's his spellbinding monologue from the second episode of American Gods.
David Harbour turns 45 today. Mandy Moore turns 36 (she's eight years younger than her TV son, Sterling K. Brown). Haley Joel Osment turns 32 today. Daisy Ridley turns 28.
Finally, the Church of England commemorates William of Ockham today. You're probably familiar with his razor.
Since you'll be stuck at home for another month, at least, you could do worse than to spend some of that time in the company of his fictional stand-in, William of Baskerville, in Umberto Eco's The Name of the Rose. That novel captures William's great talent, which was being clever enough not to say what he would be forbidden to say — or not to say what others would not permit themselves to hear — and thus to find ways to lead them to those conclusions on their own.
Talk amongst yourselves.