• New York Mets prospect Tim Tebow announced his retirement from professional baseball today. He played four seasons in the Mets minor league system, doing well enough to prove he belonged there, hitting .273 with 6 home runs in his last full season at the AA level before struggling a bit and getting injured at AAA.
It's unusual to have a 33-year-old "prospect" climbing through the farm system, but then it's also unusual to have a prospect who won a Heisman trophy and an NFL playoff game at quarterback. The Mets stuck with Tebow in part because he was a good mentor for younger athletes and in part because his presence sold tickets and filled the stands at minor league games in almost the same way Michael Jordan once did.
Tebow's celebrity, of course, wasn't entirely due to his prior (brief) success in the NFL. It was also due to his being turned into a poster boy for white evangelical culture wars. For his part, he always seemed more focused on "witnessing" than in being a culture warrior — more FCA than FRC, and that seemed particularly true during his years in the minors. I respect the guy for just putting his head down and working hard for four years, regardless of the outcome.
In any case, Tim Tebow is no longer a member of the New York Mets but he's still a member of his white evangelical church. And that means, once we're all vaccinated and the pandemic is behind us, his church softball team is going to have a seriously unfair advantage.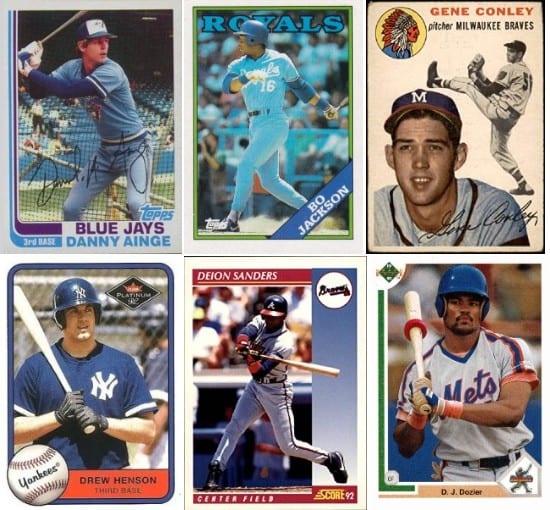 • Buffalo says grand jury is cool with cops beating up 75-year-olds.
Martin Gugino, the 75-year-old man who was knocked to the ground by Buffalo police officers last June during a protest, said he was "a little surprised" that a grand jury did not indict the two officers who pushed him, causing a skull fracture.

The officers, Aaron Torgalski and Robert McCabe, remain suspended from duty pending an internal investigation into the June 4 incident. Captured on video at a protest against racism and police brutality, Gugino was shoved, fell to the ground and his head was bleeding as other officers walked by him.
It's not really surprising that the two cops weren't indicted for the assault charges the grand jury was allegedly asked to consider. But it is disgusting that Buffalo's grand jury wasn't asked to consider any charges having to do with the fact that badge-disgracing bullies Torgalski and McCabe — and more than a dozen other police officers — just walked away, leaving a 75-year-old man lying on the concrete, bleeding profusely from a skull fracture.
I appreciate that the statutory definition of "depraved indifference" may not include refusing to respond to a bleeding, unconscious senior citizen on a public sidewalk, but the indifference displayed by these "police officers" meets every non-statutory definition of "depraved."
It seems that Buffalo is a place where it is not the job of police officers to do anything about an unconscious old man bleeding on the sidewalk. It is officially a place where the court system neither seeks nor finds any reason to criticize them for doing nothing in that situation.
So what does this mean for the citizens of Buffalo? What should you do if you come across an old man bleeding on the sidewalk? You might think you should call 9-1-1, but obviously that's wrong. Calling 9-1-1 would only summon the police and the Buffalo police, their police union, and the courts of the city have just made it very, very clear that Buffalo police are not of any help in such a situation and that no city officials expect or require them to be of any help in such a situation.
• Three generations of Brent Bozells track closely with the downward trajectory and disgracing of the Republican Party: "Brent Bozell IV, Son Of Prominent Conservative Activist, Charged In Capitol Riot."
Bozell is the son of L. Brent Bozell III, a major conservative political figure who founded a number of organizations aimed at countering "liberal media bias," including the Media Research Center and NewsBusters. He is himself the son of L. Brent Bozell Jr., who worked as a speechwriter for Sen. Joseph McCarthy (R-Wis.) and as the ghostwriter for Republican presidential candidate Barry Goldwater's book "The Conscience of a Conservative." Bozell Jr. was a key player in the creation of the mid-20th-century conservative movement, alongside National Review founder William F. Buckley, that ultimately took over the Republican Party. He later abandoned the United States, conservatism and democracy for Francisco Franco's pro-Catholic, anti-communist dictatorship in Spain.
McCarthyist hatchetman and proud actual fascist begets direct-mail grifter begets failed insurrectionist. Quite a family.