The Centre Daily Times reported on the final service of a 221-year-old church in Bellefonte, Pennsylvania: "'Go in peace': Pennsylvania church founded in 1800 holds last service."
The First Presbyterian Church of Bellefonte, which is nearly as old as the borough itself, held the final scheduled service on Christmas Eve after having welcomed generations of families over the course of more than two centuries.

"There's just such a love among this congregation. We've all known each other so long and we know each other's foibles," church elder Candace Dannaker told the Centre Daily Times. "I'll miss our personality, our laughter and our joy in just being together. And, of course, the faith aspect of sharing that with other like-minded people."

Dannaker estimated the church had about 40 members before the pandemic, a number that is down to about 25, and had no in-person worship from March 2020 until Easter Sunday. When Dannaker joined 34 years ago, she said, there were about 200 people in attendance then. …

The 15,000-square-foot church is scheduled to close for the last time Dec. 31. Dannaker said the future of the building hasn't been determined.
The church's final scheduled service, on Christmas Eve, ended with the charge to "Go in the peace of Christ." Go where, though?
Well, there's no shortage of churches in Bellefonte, and there are a whole lot more just down the road in State College. Bellefonte may be a tiny little borough in Central Pa., but it's the county seat of Centre County, home to Penn State. So this ain't Pennsyltucky and it's not one of those rural counties that has been sending away all of its jobs and ambitious young people for generations.
Centre County is growing. It added more than 25,000 people in those 34 years over which First Presbyterian saw its membership shrink from 200 to 40. I would guess that overall church membership and church attendance (pre-pandemic) in Centre County was higher in 2019 than it was in 1990, at least in sheer numbers if not as a percentage of the population.
So I'm not sure this is one of those "Rise of the Nones" stories about a general trend of secularization or the erosion of religious affiliation. I think it's probably just the story of a local congregation that coasted to a stop:
Pam Benson, 77, a member for 73 years, said that when she was born during World War II, many businesses were closed Sunday and few events were scheduled. She also believes that fewer parents have insisted that their children attend services and that churches haven't always been competitive in recruiting new members.

"It was so different. It was just what you did. Unless you were really sick, it was just what you did," Benson said. "It's just change, it's progression. It's what happens. Not that I like it, but it is what it is."
That's not terribly inspiring. It's not even trying to be inspiring. Pam Benson attended this church for 73 years and still can't explain to others or to herself why except to say that "It was just what you did" because your parents made you or because there just wasn't much else going on most Sundays. That's not a church, just a bad restaurant in a good location.
Feh. Let the dead bury the dead.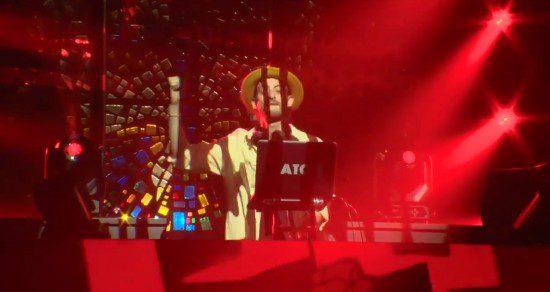 Fort Lauderdale, Florida, is another place with a growing population and no shortage of thriving churches. So I don't know why the 125-year-old First Evangelical Lutheran Church there closed. It seems to have been one of those once-thriving downtown churches left behind when white Christianity moved out to the suburbs.
All I do know — thanks to WSVN-7News Miami* — is that the former First ELCA building has been repurposed and rechristened: "Church converted to restaurant and club in Fort Lauderdale."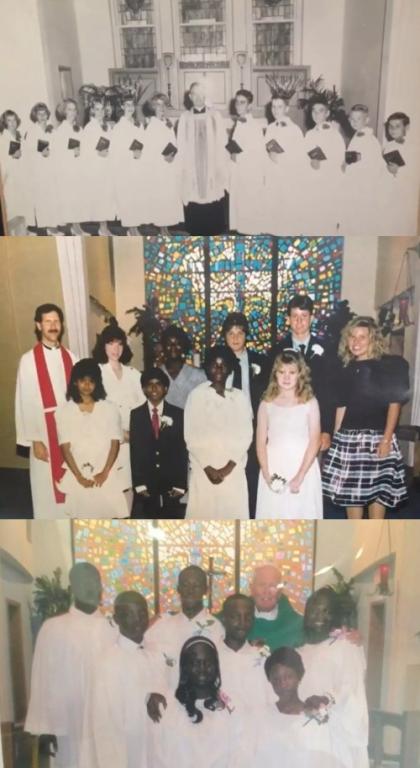 This isn't so much a news report as a Chamber-of-Commerce promotion for a new local business. Owner Vanessa Cardaci takes full advantage of that, aggressively seizing the opportunity to boost her new business. She's far more excited about her restaurant and nightclub than anyone seemed to be about the recently deceased First Presbyterian Church of Bellefonte.
Cardaci is an entrepreneur who talks in advertising copy, but she's still able and eager to tell people why they should come to her restaurant and nightclub. She's more enthusiastic about the building itself — in her own way, more reverent — than its former parishioners seem to have been when they left it behind for a location with more parking that was closer to "good" [wink, wink] schools.
The 7News puff piece isn't interested in the history of that church building, but the five seconds of still photos they show of its prior history suggest a story and a history that seems beyond their capacity to see, or to tell, or to understand. That story and history is particular and local, but it parallels a very similar story that could be told in very similar photos from now-defunct or near-defunct downtown churches all over America.
It would be impossible to tell that story honestly or accurately without saying something that would have most white Christians defensively shrieking about "critical race theory."
One more semi-related item. …
The small rural village of Bradford, Ohio — population 1,842 — was never home to any once-thriving big-city downtown churches because Bradford has never been home to any big-city anything. The small community is home to eight active churches, but it used to be home to nine — one closed when two local Methodist churches merged, leaving one 80-year-old church building idle and vacant.
But that site won't be idle and vacant for long. It was recently purchased by author and blogger extraordinaire John Scalzi. See: "And Now, the Latest Scalzi Acquisition" and "Church Acquisition Follow-Up."
Why did he buy a church? Well, it's not like there are a multitude of commercial real estate options in a small town like Bradford:
For a while now, Krissy and I have been talking about how we wanted to get some additional space for long-term business plans that we have. We had looked at other property in Bradford, but it didn't fit for what we wanted to do. So were thinking of buying some land locally and building some office and storage space on it. I opened up a real estate site to see what land parcels might be available nearby, and as it happened this church had literally come onto the market that day, a couple hours earlier. In terms of what we needed a space for, this building offered it, along with a fair number of other options as well.
Read through both of those posts from Scalzi for an entertaining look at all the odd factors involved in buying a former church. Yes, the pews, church bell, pianos and organ came with the building. No, he's not planning on starting his own religion. (As Scalzi writes, "The track record of science fiction authors starting their own religions is, shall we say, spotty at best.")
And then there's this:
As to the question of whether the church has been deconsecrated: I have no idea whatsoever. There's nothing in the legal documents transferring the building over to us that suggests that it has been, and honestly at this point I'm not going to trouble the Methodists to ask. I assume it was? The building stopped being in regular use a couple of years back, and the parishioners transferred to a different church a couple miles down the road. But maybe it wasn't! We'll know if vampires try to come into the place, I guess. On a day-to-day basis I don't suppose it matters. It's not our intent to use it as a church.
I'm not sure about this either because I'm not sure if Methodist church buildings are formally consecrated in any way that requires any formal de-consecration. We Baptists tend to have a shaky grasp on this sort of thing.
(And now I want to read a story about Baptist or Anabaptist vampires. Could a vampire enter a Quaker Meeting House? It's not consecrated, per se, but maybe the cruciform faith of the peace churches functions like a cross. You can't very well have a pacifist vampire slayer, but if it's John Woolman vs. Dracula, I'm still betting on Woolman.)
In any case, I'm looking forward to seeing what the Scalzis make of their new place. Whatever it becomes, I'm sure it will be more appealing than the former FPC of Bellefonte, and probably more interesting than The Angeles.
---
* The theme here is local churches, not local journalism, but let me just note that I'm far more impressed with the reporting from the Centre Daily Times than I am with the shallow, hack-ish boosterism of 7News Miami, where the headline mentioning "Fort Laurderdale" has sat, uncorrected, for nearly three weeks.