Welcome readers! Please subscribe through the buttons on the right if you enjoy this post.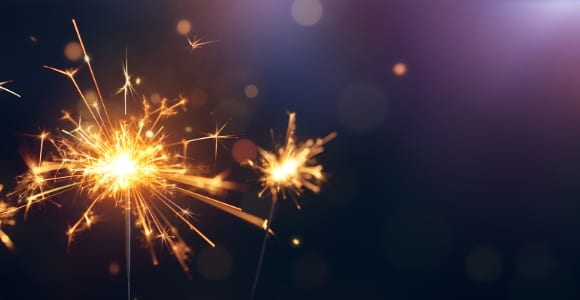 Happy new year! As we begin 2020, let's take one last look at our series for this recent Advent season and the springboard it provides us for this new year. In Part 1 and 2, we looked at Luke's birth narratives for Jesus in the social contexts of Rome, Judaism under Roman imperialism, and early Christianity. We asked whether the birth-narratives have anything to offer us in our justice work today, politically, economically, socially and theologically. I want to end our holiday consideration with Luke's Magnificat of Mary (Luke 1).
And Mary said:
"My soul glorifies the Lord
and my spirit rejoices in God my Savior,
for he has been mindful
of the humble state of his servant.
From now on all generations will call me blessed,
for the Mighty One has done great things for me—
holy is his name.
His mercy extends to those who fear him,
from generation to generation.
He has performed mighty deeds with his arm;
he has scattered those who are proud in their inmost thoughts.
He has brought down rulers from their thrones
but has lifted up the humble.
He has filled the hungry with good things
but has sent the rich away empty.
He has helped his servant Israel,
remembering to be merciful
to Abraham and his descendants forever,
just as he promised our ancestors." (Luke 1:46-55)
We have seen that Luke's birth narratives about Jesus both converged with the social, political, and economic hopes of their day, and diverged from and sometimes subverted the social, political, and economic practices of Rome. Mary's Magnificat matters because of this context.
The first thing to notice about it is that Mary's praise contains absolutely no reference to the afterlife in relation to the one she has conceived and the hopes she believes her child will fulfill.
Some Christians may be surprised that Mary's words of gratitude and praise are not rooted in thankfulness for needed relief from a post-mortem hell and the gift of an eternity in heaven. Line by line, Mary's words instead express gratitude for relief and liberation from the oppressive realities she and her Jewish society experience in this life, in the here and now.
As Leo Tolstoy wrote in the beginning of his last book, Path of Life, "Genuine religion is not about speculating about God or the soul or about what happened in the past or will happen in the future; it cares only about one thing—finding out exactly what should or should not be done in this lifetime" (p. 3).
Christianity today is deeply focused on attaining heaven in an afterlife and avoiding or escaping hell, but that is not the focus of the Jesus narratives. Christianity's focus on the afterlife has too often produced profoundly harmful fruit. To the same degree, where Christianity has focused on liberation, justice, and equity in this life, it has produced profoundly life-giving fruit. Walter Rauschenbusch, a leader in the social gospel movement of the early 20th century, commented on this history:
"The non-ethical practices and beliefs in historical Christianity nearly all center on the winning of heaven and immortality. On the other hand, the Kingdom of God can be established by nothing except righteous life and action." (Walter Rauschenbusch; A Theology for the Social Gospel, p. 15)
Many sectors of Western Christianity still miss this point today. Rita Nakashima Brock & Rebecca Parker give several examples in their beautiful book Saving Paradise: How Christianity Traded Love of This World for Crucifixion and Empire. One such example that explains how Evangelical Christianity today has become such an obstruction to matters of social justice is the history of the First Great Awakening:
"Rather than engage people more deeply in the world, the Great Awakening lifted the soul beyond earthly life, to the 'upper world.' [Jonathan] Edwards's earthly loves had always to point beyond themselves—to primary beauty—and, as he said, even the love of other human beings was 'secondary beauty.' To look through earth into heaven, through death into eternity, through the beloved into God was the spiritual ideal. To love in this way was always to have your heart, mind, and soul turned elsewhere, perpetually departing the present for something better. Edwards's beauty did not draw people into ethical engagement with life in this world, but moved them beyond the spirits in trees and clouds, dirt and rain, fish and deer, and bodies and winds. He asked them to dwell with one foot always in another, better world, not here, not now." (Rita Nakashima Brock & Rebecca Parker, Saving Paradise: How Christianity Traded Love of This World for Crucifixion and Empire, p. 371)
History is littered with other examples of how an otherworldly, afterlife focus in Christianity has brought concrete damage to communities on the margins of their society. Christianity may have begun as a community on the edges of its society, but today, from a position of power and privilege, it has a history of becoming complicit with harm and even participating in pushing others to the edges of society instead.
Jesus' story, including his Christmas birth narratives, speak of liberation from oppression in this life, the end of injustice in this life, and the end of violence and marginalization in this life. We can glean much from the Jesus story for our justice work today, and the story's largest focus is economic justice. That foundation allows us to discern applications for the other kinds of distributive, reparative, and restorative justices we have discussed throughout this entire series.
Let's begin with this phrase found above:
"He has filled the hungry with good things
but has sent the rich away empty."
This phrase still offends those who have more than they could ever possibly need in a world where others are barely surviving. But before we alleviate the discomfort of Mary's words, let's consider what other types of injustice we could apply them to today.
In matters of racial justice, these words today could read:
"He has filled people of color with good things
but has sent White people away empty."
In matters of immigrant justice, these words could read:
"He has filled those fleeing violence in their homelands with good things
but has sent privileged citizens away empty."
In matters of gender inequity, these words could read:
"He has filled cis and trans women with good things
but has sent men away empty."
In matters of LGBTQIA justice, it could read:
"He has filled Lesbians, Gays, Bisexuals, Transgender, Asexual, Intersex, Queer, and Questioning people with good things
but has sent straight, heterosexual folks away empty."
In matters of Indigenous justice, it could read:
"He has filled the First Nations with good things
but has sent the colonialists away empty."
Like many of Jesus' words, these words can be perceived as good news by some in society and as problematic by others. The first shall be last and the last shall be first. It's great news for those ranked last in the present system. It's at least problematic for those who have worked their entire lives to be privileged as first.
Statements like these from Mary and Jesus help us understand why the elites, privileged, and powerful of Jesus' concluded that Jesus, his influence, and his teachings must be silenced and removed.
Luke's narratives about Jesus, beginning with the Christmas narratives, ultimately offer hope for those society deems less than, and they are still problematic to those in positions of power and privilege. I believe they offer much to those who are working toward a world a love and justice today.
One example is in Jesus' teachings on the tradition of nonviolence. This month, RHM's featured book of the month is Marshall Rosenberg's Nonviolent Communication. Nonviolent methods are beneficial to those working for interpersonal and social change, and in 2020, we will focus on these teachings of Jesus to discover:
How Christians can be better humans
How Christians can engage the work of reparations for the harm they have been both complicit in and committed themselves to marginalized groups.
How we can work toward a world of love and justice in life-giving ways.
The Jesus story doesn't end with his teachings being problematic for the powerful and privileged, with his execution for the social problems he was creating/solving, or even Jesus' murder and resurrection. The story reaches its climax with the early followers of Jesus learning to follow his example and seeing the universal truths they had encountered in Jesus working through themselves.
"The disciples also saw that the spirit that had worked within Jesus continued to work in and through them. In their preaching they extended his critique of domination. They continued his life by advancing his mission. They persisted in proclaiming the domination-free order of God inaugurated by Jesus." (Walter Wink, The Human Being: Jesus and the Enigma of the Son of the Man, p. 153 )
That's the order we proclaim too. Another world is possible if we choose it, and this new year, this new decade will offer us many opportunities to make it if we wish.
Thanks for checking in with us this week.
Wherever you are, keep choosing love, compassion, taking action, and reparative and distributive justice.
Happy New Year to all of you.