Welcome readers! Please subscribe through the buttons on the right if you enjoy this post.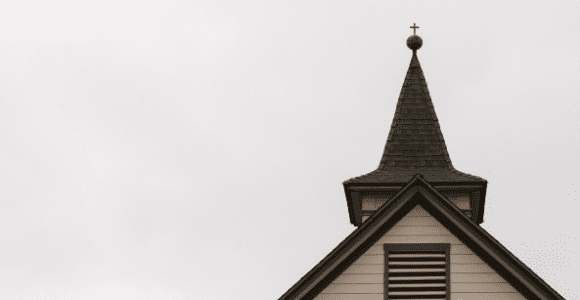 In both Matthew's and Luke's gospels we read this saying about salt:
"You are the salt of the earth. But if the salt loses its saltiness, how can it be made salty again? It is no longer good for anything, except to be thrown out and trampled underfoot." (Matthew 5:13)
"Salt is good, but if it loses its saltiness, how can it be made salty again? It is fit neither for the soil nor for the manure pile; it is thrown out. 'Whoever has ears to hear, let them hear.'" (Luke 14:34-35)
In a panel discussion a few years ago on misogyny, heterosexism, and homophobia, I heard Rev. Dr. Kelly Brown Douglas explain, "We must recognize the intersecting realities of all of these [forces]. That misogyny, heterosexism, and homophobia are all a part of a social-political narrative of power. That is they are all a part of the White, patriarchal, imperialistic, capitalistic power. Misogyny, heterosexism, and homophobia are secreted by that narrative, and they feed the agenda of White, male hegemony. In as much as non-White, non-male, non-heterosexual persons can be effectively marginalized, can be set against one another, and in as much as marginalized communities marginalize and oppress one another, well then. The White, male agenda of oppressive power has been served."
We at Renewed Heart Ministries affirm the work of those who come together to oppose and resisted White supremacy, in all its forms, when it raises its ugly head here in the U.S. And we will continue to do our part in standing against injustice, both personal and systemic. That brings me to the above passages about salt and their relevance to what we typically see in discussions around race here in the U.S.
First, let's ask an important question of our passage. This saying about salt asks what happens to salt when it becomes salt-less. But how could that happen? How could salt lose its saltiness? That's chemically impossible. Salt is salt, is salt, is salt—at least today.
In the 1st Century, rock salt in the Roman Empire naturally occurred in vast salt beds where evaporated minerals left sediment behind. Salt was not the only sediment in these beds, nor was it the only white sediment present. Salt mingled, with other white sediments, was harvested, and then sold. In a cook's broth, for example, the sediment (composed of salt and other rock) would be placed in a cooking cloth and used to stir the hot liquid broth. The salt would naturally dissolve, flavoring the broth, while other sediments with less ability to dissolve would not.
Over time, however, the salt would be used up and the other sediments left behind. The salt would be spent: it would have "lost its saltiness." It would be "insipid" or tasteless and at that point, it would be worthless, it would be thrown out with the gravel on the road but it wasn't even fit to be mixed with soil as fertilizer. Each of the synoptic gospels (Mark, Matthew, and Luke) mention salt becoming insipid (cf. Mark 9:49-50, Matthew 5:13 and Luke 14:34-35).
In Matthew and Luke, the context of this saying is different. For Matthew, this is a saying included in the list of Jesus' sayings that we call the Sermon on the Mount. For Luke, this saying is set among a list of criteria, an explanation of what it meant to be a follower of Jesus. Luke seems to be reminding his readers of what it means to be a Jesus follower in deeds and practice, not just in label or name.
This holds relevance for me. As I travel from place to place trying to help groups of Christians rediscover the teachings of the Jesus at the heart of their faith, I'm struck by how often we Christians are opposed to what Jesus actually taught. Recently, I was sharing Jesus' ideas of mutual aid and wealth redistribution and once again, Christians in the audience raised strident objections. This past week, too, I watched my Christian friends on social media demonstrating an alarming lack of discernment in what is presently taking place in our nation. These experiences have cemented the relevance of our passage on salt for me.
I have often wondered whether Christianity today has fallen much more in love with the idea of Jesus than with the reality of him. We seem to resonate with the hope of heavenly bliss after death; we want a gospel that liberates us from our mortality. We also have a very low interest in a gospel that liberates us from oppression, subjugation, and marginalization here, now, today. We like a Jesus who gives us hope for the future but leaves the present untouched. We are content with a Jesus who leaves our economic, racial, and sexist injustice in place. We are happy with a Jesus who promises heaven and leaves our present homophobia, biphobia, and transphobia unaddressed—or even worse, affirmed.
I'm working through my own frustration with this reality. I don't resonate with a Jesus who is only concerned with our after-life, and I'm honestly at a loss to understand those only interested in that Jesus.
The Jesus in the gospel stories addressed and challenged the social, economic and political injustice of his day. We never see him telling people how to get to heaven or how to have a private relationship with him. We do see him teaching us how to enter into relationships with one another, how to share with one another, how to take care of one another. We encounter a Jesus who cautions us to make sure no one has too much and that everyone has enough. Jesus isn't preoccupied with a future heaven but rather a present hell in which too many are trying to scrape out an existence.
A Christianity that has forgotten what the Jesus of the gospels actually taught is a Christianity that has lost its way. It's lost the way. It's lost its saltiness. It has become insipid or worse, dangerous.
Throughout history, forms of Christianity that have become divorced from Jesus' ethical teachings have produced a Christianity that becomes the tool the powerful use to push the vulnerable to the underside or the margins. We see this in Europe before the Enlightenment and at the heart of colonialism. We see it in the history of America with Native people and the Africans brought here against their will through the inhumane trade of slavery. And we see it globally in the economic exploitation of developing countries by the West.
Parts of contemporary U.S. Christianity have departed starkly from the teachings of the historical Jesus. Christians applaud this administration's dismantling decades of protections for those vulnerable through deregulation. Christians support the denial of climate change and respond "all lives matter" to silence people of color standing up to systemic injustice. Christians chant "religious liberty" as they did during the civil rights movement, as code for the demand to live out bigotry toward our LGBTQ community.
I live in West Virginia, which is the most pro-Trump state in the U.S., but I know West Virginians are not alone in their support. I see church signs here that attribute to Trump a savior status: to some Christians, he is a "Godsend" in whom they find hope. This is the same man who bragged of sexually assaulting women and whose campaign included dog-whistle racism and blatant xenophobia. My Christian friends who are Trump supporters took it all in stride and didn't bat an eye. It wasn't a deal-breaker for these Christians. They still even now feel Trump, though an immoral vessel, is doing "God's work."
The Christianity of the socially or racially privileged is not a counter-cultural movement that speaks truth to the powerful or calls for a radically different way of organizing society. Although those traits are the traits of the ancient Hebrew prophets, they are either absent or opposed within this sector of Christianity today.
There are exceptions to this. There are sectors of Christians who continue to place their lives and livelihood in jeopardy to stand up against systemic, societal injustice. Yet so many Christians are oblivious to their own social location and its influence in their own perceptions and discussion.
Social location also matters. What happened to the movement spawned by a Jewish prophet of the poor who stood in solidarity with the exploited and marginalized, and whose work was characterized as "good news to the poor" and "liberation for the oppressed?" (See Luke 4:18-19)
Has the salt has become insipid and its flavor is rancid? Is it still based on the sayings and teachings of the one whose work it was founded to honor? Has it become duplicitous?
I'm reminded of how Delores S. Williams defines Jesus' redeeming work, "It seems more intelligent and more scriptural to understand that redemption had to do with God, through Jesus, giving humankind new vision to see the resources for positive, abundant relational life. Redemption had to do with God, through the ministerial vision, giving humankind the ethical thought and practice upon which to build positive, productive quality of life. Hence, the kingdom of God theme in the ministerial vision of Jesus does not point to death; it is not something one has to die to reach. Rather, the kingdom of God is a metaphor of hope God gives those attempting to right the relations between self and self, between self and others, between self and God as prescribed in the sermon on the mount, in the golden rule and in the commandment to show love above all else." (Sisters in the Wilderness: The Challenge of Womanist God-Talk, pp. 130-131)
Jesus' gospel, in the stories, is not about "getting to post-mortem bliss." Jesus' gospel spoke of righting injustice, oppression, and violence in our world. It had a distinctly Jewish character to it, of a hope where one day all injustice, oppression, and violence in the earth would be put right. The gospels do not point to a future messiah figure but to a then-contemporary prophet of the poor who showed a way whereby followers could choose to right injustice, oppression, and violence then and there, beginning with them.
The gospel of Jesus defined this way is based on action, not in the sense of merit we earn, but intrinsically. Because our choices have intrinsic results, humanly-created problems can have humanly-chosen solutions. The gospels are not primarily fixated on "guilt alleviation," grace, no condemnation, and unconditional love for oppressors. In the stories, Jesus's salvific way included mutual aid or resource-sharing, wealth redistribution, nonviolent, self-affirming resistance. It was a values shift that centered those on margins and sat with those on the undersides of society around a shared table. Characters in the gospels who held positions of power felt threatened by it. People in power don't feel threatened by people handing out tickets to post mortem heaven. They feel threatened by people unifying around a shared vision of how things can change here and now, today.
Today, many people feel Christianity has become "worthless," fit for neither the "earth" nor the "dunghill." I'm not sure what Christianity's future is. But I do believe that, to the best of our ability, we must rediscover the gospel Jesus himself taught, not merely a gospel about him. We must then take these teachings and weight their fruit, asking what they may offer our work of love, compassion, and justice, today. Anything less, in my estimation, would be unfaithful to the Jesus of the stories.