Welcome readers! Please subscribe through the buttons on the right if you enjoy this post.
(Read this series from its beginning here.)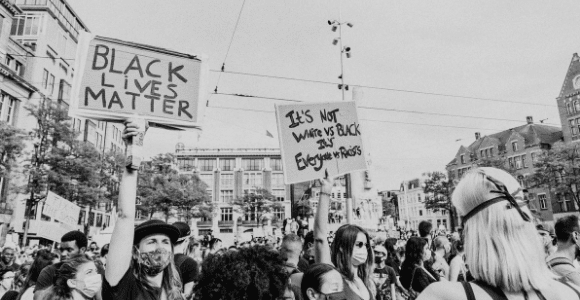 As I write this, my heart is heavy. After a summer of progress, after police violence and racial bias in Wisconsin in the shooting of Jacob Blake, there is still All Lives Matter rhetoric from some sectors of Christianity. I'm tempted to believe there are not just those who don't get it, but there are also those who are refusing to.
The rhetoric and movement of Black Lives Matter is the same preferential option for the oppressed as practiced by the Jesus of the gospels. To be certain, the love of the God that Jesus teaches is universal: His God loves everyone. But if Christians really believe that, then justice for the objects of God's love who are being systemically harmed in our society must follow close behind.
Yes, the love of the gospels is universal. Yes, every person has worth and value. But not every person is facing the same level of harm in our society from how our current society is structured or shaped. Jesus said that those who are well don't need a doctor. Those being attacked by societal sickness do. This is why Christians not only saying "Black lives matter" but also working alongside others to correct the harm our system is causing to Black and other less privileged communities is quite possibly the most Christlike work a Christian can be engaged in.
Gustavo Gutiérrez admonishes followers of Jesus, "Christians have not done enough in this area of conversion to the neighbor, to social justice, to history. They have not perceived clearly enough yet that to know God is to do justice. They have yet to tread the path that will lead them to seek effectively the peace of the Lord in the heart of social struggle." (Gustavo Gutiérrez, Essential Writings, p. 289)
Peace and justice in the social struggle: these are the values I see taught by the Jesus of the synoptic gospels. These are the stories that continue to remind me in our present struggle, it is not those unaffected by society's sicknesses who need solidarity at this moment. It is those being harmed.