Welcome readers! Please subscribe through the buttons on the right.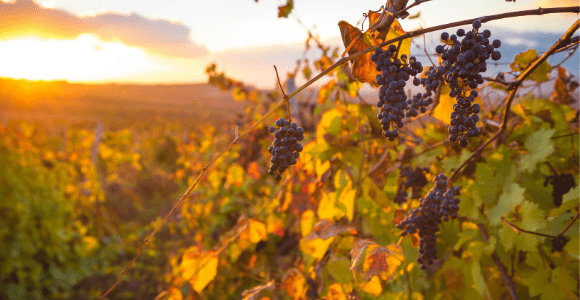 Our reading this week is from John's gospel:
"I am the true vine, and my Mother is the gardener. She removes every branch in me that doesn't bear fruit, and prunes every branch that bears fruit so that it may bear more fruit. You're already clean because of the message I've told you, 'Remain in me as I remain in you. Just as the branch can't bear fruit by itself unless it remains in the vine, neither can you unless you remain in me. I am the vine; you're the branches. Whoever remains in me and I in them bears much fruit, because you can't do anything without me. Someone who doesn't remain in me is like a branch that is thrown away and withers; they are gathered, thrown into the fire and burned. If you remain in me and my words remain in you, ask whatever you want to and it will be done for you. My Mother is glorified in this: that you bear much fruit and remain my disciples.'" (John 15:1-8, Divine Feminine Version (DFV) of the New Testament)
I love this translation of John, probably because my late mother was an avid gardener and it reminds me so much of her. It's important, after almost two centuries of Christian patriarchy gendering God as exclusively male, that we recognize women bear the image of the Divine just as much as men do. Gendering God as male, female, and with nonbinary images gives us an opportunity to break the patriarchal monopoly on the symbols we use for God. As Elizabeth Johnson writes in the classic work She Who Is:
"While officially it is rightly and consistently said that God is spirit and so beyond identification with either male or female sex, the daily language of preaching, worship, catechesis, and instruction conveys a different message: God is male, or at least more like a man than a woman, or at least more fittingly addressed as male than as female… Upon examination it becomes clear that this exclusive speech about God serves in manifold ways to support an imaginative and structural world that excludes or subordinates women. Wittingly or not, it undermines women's human dignity as equally created in the image of God." (Elizabeth A. Johnson, She Who Is, Kindle Location 826)
The symbols used in this week's reading from John are branches, a vine, and a gardener. These symbols' function was to encourage the early followers of Jesus to keep Jesus' sayings in memory and to continue following his teachings. That is what it meant for those early followers to "remain" in Jesus in the context of these specific symbols. 
The symbol of fruit bearing is also curious. The branches were to bear the vine's fruit. In other writings of the Johannine community, we get a hint as to what kind of fruit the early followers of this Jesus were to bear:
"Whoever claims to remain in him must live as Jesus did." (1 John 2:6)
Although the passage we began with focuses on bearing fruit rather than being a dead or withered branch that bears nothing, in 1 John 2:6 we see that the kind of fruit one bears matters too. We'll contemplate this next.