Welcome readers! Please subscribe through the buttons on the right.
(Read this series from its beginning here.)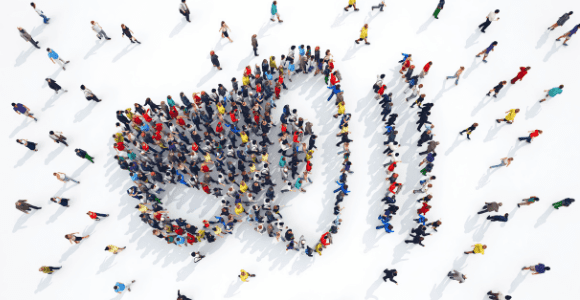 Again, for that first audience, "advocate" would have called to mind actual legal proceedings Jewish leaders initiated against Jesus' followers. The theme of being brought to trial appears in the early synoptic gospels as well:
"When they bring you to trial and hand you over, do not worry beforehand about what you are to say; but say whatever is given you at that time, for it is not you who speak, but the Holy Spirit." (Mark 13:11)
"When they hand you over, do not worry about how you are to speak or what you are to say; for what you are to say will be given to you at that time; for it is not you who speak, but the Spirit of your Father speaking through you." (Matthew 10:19-20)
"So make up your minds not to prepare your defense in advance; for I will give you words and a wisdom that none of your opponents will be able to withstand or contradict." (Luke 21:14-15)
"When they bring you before the synagogues, the rulers, and the authorities, do not worry about how you are to defend yourselves or what you are to say; for the Holy Spirit will teach you at that very hour what you ought to say." (Luke 12:11-12)
Can we reclaim this idea of advocacy in life-giving ways within our social context today?
Advocacy means to publicly support a particular community, cause or policy.
In the Hebrew scriptures, advocacy meant perceiving God's role in our world (God as advocate of the oppressed) as well as the role God's people were to fulfill.
"God judges in favor of the oppressed and gives food to the hungry." (Psalm 146:7, italics added.)
"Learn to do good; seek justice, rescue the oppressed, defend the orphan, plead for the widow." (Isaiah 1:17)
"Happy are those who are concerned for the poor; the Lord will help them when they are in trouble." (Psalms 41:1)
"Open your mouth for the voiceless, for the rights of all the unfortunate. Open your mouth, judge righteously, And defend the rights of the afflicted and needy." (Proverbs 31:8-9)
"How terrible it will be for those who make unfair laws, and those who write laws that make life hard for people. They are not fair to the poor, and they rob my people of their rights. They allow people to steal from widows and to take from orphans what really belongs to them." (Isaiah 10:1-2)
"Is not this the fast that I choose: to loose the bonds of injustice, to undo the thongs of the yoke, to let the oppressed go free, and to break every yoke?" (Isaiah 58:6)
"A bruised reed he will not break, and a dimly burning wick he will not quench; He will faithfully bring forth justice. He will not grow faint or be crushed until he has established justice in the earth . . . " (Isaiah 42:3-4)
Too often, we as Christians have become fixated on helping people reach a post-mortem heaven or escape some mythical hell: our focus is always on tomorrow and never on today. But if we would be humble enough to learn from our Jewish siblings, remembering Jesus himself was a Jew long before the Christian religion ever existed, we would learn how to effectively engage systemic injustice in our world. The Jesus story calls Jesus' followers to advocacy in the here and now.
We'll consider this further in Part 3.