Welcome readers! Please subscribe through the buttons on the right.
(Read this series from the beginning at Part 1  and Part 2.)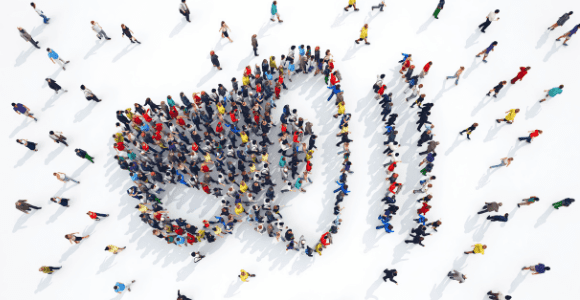 Again, too often, we as Christians have become fixated on helping people reach a post-mortem heaven or escape some mythical hell: our focus is always on tomorrow and never on today. But if we would be humble enough to learn from our Jewish siblings, remembering Jesus himself was a Jew long before the Christian religion ever existed, we would learn how to effectively engage systemic injustice in our world. The Jesus story calls Jesus' followers to advocacy in the here and now. I so deeply appreciate the words of the late Rev. Dr. James H. Cone on this point:
"The Christian community, therefore, is that community that freely becomes oppressed, because they know that Jesus himself has defined humanity's liberation in the context of what happens to the little ones. Christians join the cause of the oppressed in the fight for justice not because of some philosophical principle of "the Good" or because of a religious feeling of sympathy for people in prison. Sympathy does not change the structures of injustice. The authentic identity of Christians with the poor is found in the claim which the Jesus-encounter lays upon their own life-style, a claim that connects the word "Christian" with the liberation of the poor. Christians fight not for humanity in general but for themselves and out of their love for concrete human beings." (James H. Cone; The God of the Oppressed, p. 135)
This weekend, we celebrate Pentecost, which memorializes the pouring out of the Spirit on the early church. What did it look like when this Advocate Spirit was poured out on Jesus? How did that Spirit characterize his life work?
"The Spirit [advocate] of the Lord is upon me, because he has anointed me to bring good news to the poor. He has sent me to proclaim release to the captives and recovery of sight to the blind, to let the oppressed go free, to proclaim the year of the Lord's favor [cancellation of all debt]." (Luke 4:18-19, cf. Isaiah 61:1-2)
The Jesus story calls to us to have this same Spirit mark our lives today too!
I'll close this week with words from Dr. Martin Luther King, Jr., that still give us much to consider:
"You may be 38 years old, as I happen to be, and one day, some great opportunity stands before you and calls upon you to stand for some great principle, some great issue, some great cause. And you refuse to do it because you are afraid. You refuse to do it because you want to live longer. You're afraid that you will lose your job, or you are afraid that you will be criticized or that you will lose your popularity, or you're afraid that somebody will stab or shoot or bomb your house. So you refuse to take a stand. Well, you may go on and live until you are ninety, but you are just as dead at 38 as you would be at ninety. And the cessation of breathing in your life is but the belated announcement of an earlier death of the spirit. You died when you refused to stand up for right. You died when you refused to stand up for truth. You died when you refused to stand up for justice." (Dr. Martin Luther King, Jr. ; Ebenezer Baptist Church; 11/5/67; Atlanta, GA)
This is especially applicable given the recent events in Palestine. The Jesus of John calls us to not let go of life but to take hold of it, to stand up for that which is life-giving, and to stand alongside the oppressed in our fight against injustice and death in all its expressions. May the same Advocate Spirit that took the side of the oppressed, marginalized, and those pushed to the edges of society in the Jesus story be found again, poured out on us as Jesus followers again today.
This Pentecost, may this be not merely our prayer, but our choice as well.