Welcome readers! Please subscribe through the buttons on the right.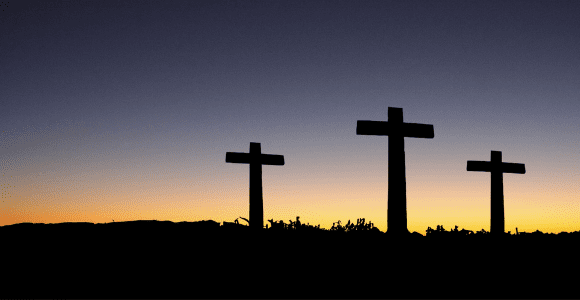 Our reading this week is from the gospel of Mark:
Jesus and his disciples went on to the villages around Caesarea Philippi. On the way he asked them, "Who do people say I am?" They replied, "Some say John the Baptist; others say Elijah; and still others, one of the prophets." "But what about you?" he asked. "Who do you say I am?" Peter answered, "You are the Messiah." Jesus warned them not to tell anyone about him. He then began to teach them that the Son of Man must suffer many things and be rejected by the elders, the chief priests and the teachers of the law, and that he must be killed and after three days rise again. He spoke plainly about this, and Peter took him aside and began to rebuke him. But when Jesus turned and looked at his disciples, he rebuked Peter. "Get behind me, Satan!" he said. "You do not have in mind the concerns of God, but merely human concerns." Then he called the crowd to him along with his disciples and said: "Whoever wants to be my disciple must deny themselves and take up their cross and follow me. For whoever wants to save their life will lose it, but whoever loses their life for me and for the gospel will save it. What good is it for someone to gain the whole world, yet forfeit their soul? Or what can anyone give in exchange for their soul? If anyone is ashamed of me and my words in this adulterous and sinful generation, the Son of Man will be ashamed of them when he comes in his Father's glory with the holy angels." (Mark 8:27-38)
In this week's reading, we encounter Jesus' admonition to his followers that they also "take up their cross." This saying has a long history of religious abuse, so I want to give a word of caution about it.
Years ago now, I was invited to a conference on nonviolence and the atonement. I chose to speak on the violence of interpreting the cross event itself as salvific—how atonement theories that treat the violent death of Jesus as salvific have borne death dealing fruit to oppressed communities and/or those who belong to marginalized communities. I explained how the atonement theory of penal substitution has historically produced various forms of social abuse, and how abuse has also been the fruit of alternative atonement theories such as moral influence theory and Christus Victor.
Oppressors throughout history have used the concept of "taking up one's cross" to prioritize themselves over survivors and to encourage oppressed people to passively and patiently endure violence rather than resist.
I'd like to offer an alternative interpretation, next.