Welcome readers! Please subscribe through the buttons on the right.
(Read this series from its beginning here.)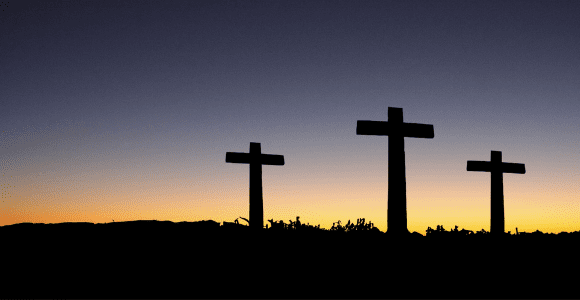 Again, oppressors throughout history have used the concept of "taking up one's cross" to prioritize themselves over survivors and to encourage oppressed people to passively and patiently endure violence rather than resist. This interpretation has proven very convenient for oppressors and those who don't want to disrupt the power imbalance of the status quo. It also impacts intimate relationships as well. When one spouse suffers physical or emotional abuse at the hands of another, for example, how many times have Christian pastors counseled the abused spouse to "bear their cross," be "like Jesus," and simply "turn the other cheek"? I have written at length on other ways to interpret Jesus' turning of the other cheek as a call to creative, nonviolent forms of disruption, protest, and resistance (see A Primer on Self-Affirming Nonviolence Parts 1-10). I interpret the turn-the-other-cheek passages as did the late Walter Wink, who understood them to give those pushed to the undersides and edges of Jesus' society a way to reclaim and affirm themselves despite being dehumanized.
This week, alongside the feminist and womanist scholars who have deeply influenced my thinking, I want to suggest that "taking up one's cross" is not a call to patiently, passively endure the violence of systemic or relational oppression and abuse, but rather is a call to take hold of life and stand up against injustice even if there is a threat for doing so. This saying is not a call to passively suffer, but to protest even if the status quo threatens suffering if you speak out.
The implications are huge. What we are discussing this week is called the myth of redemptive suffering. I have often repeated Joanne Carlson Brown's and Rebecca Parker's statement in their essay God So Loved The World?:
"It is not acceptance of suffering that gives life; it is commitment to life that gives life. The question, moreover, is not, Am I willing to suffer? but Do I desire fully to live? This distinction is subtle and, to some, specious, but in the end it makes a great difference in how people interpret and respond to suffering. If you believe that acceptance of suffering gives life, then your resources for confronting perpetrators of violence and abuse will be numbed." (Christianity, Patriarchy, and Abuse, pp. 1-30)
So what did Jesus mean, then, when he said "take up your own cross?"
We'll discus one possibility, next.