Welcome readers! Please subscribe through the button on the right.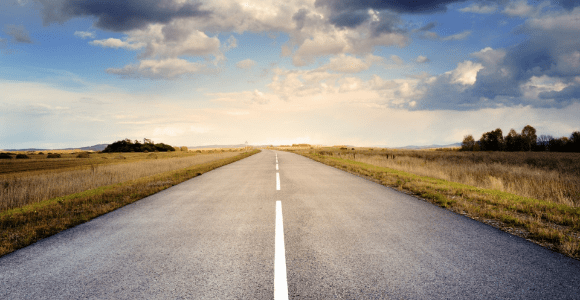 Our reading this week is from the gospel of Mark:
As Jesus started on his way, a man ran up to him and fell on his knees before him. "Good teacher," he asked, "what must I do to inherit eternal life?" "Why do you call me good?" Jesus answered. "No one is good—except God alone. You know the commandments: 'You shall not murder, you shall not commit adultery, you shall not steal, you shall not give false testimony, you shall not defraud, honor your father and mother.'" "Teacher," he declared, "all these I have kept since I was a boy." Jesus looked at him and loved him. "One thing you lack," he said. "Go, sell everything you have and give to the poor, and you will have treasure in heaven. Then come, follow me." At this the man's face fell. He went away sad, because he had great wealth. Jesus looked around and said to his disciples, "How hard it is for the rich to enter the kingdom of God!"
The disciples were amazed at his words. But Jesus said again, "Children, how hard it is to enter the kingdom of God! It is easier for a camel to go through the eye of a needle than for someone who is rich to enter the kingdom of God."
The disciples were even more amazed, and said to each other, "Who then can be saved?" Jesus looked at them and said, "With man this is impossible, but not with God; all things are possible with God." Then Peter spoke up, "We have left everything to follow you!" "Truly I tell you," Jesus replied, "no one who has left home or brothers or sisters or mother or father or children or fields for me and the gospel will fail to receive a hundred times as much in this present age: homes, brothers, sisters, mothers, children and fields—along with persecutions—and in the age to come eternal life. But many who are first will be last, and the last first." (Mark 10:17-31)
Our passage this week includes a criticism on wealth and there's a long history of those benefiting from systems that create or maintain wealth disparity and inequity trying to soften it. It will be helpful this week to hold in mind the reality that the early Jesus movement consisted almost primarily of poor peasants. In addition, multiple narratives in our sacred text indicate that wealth redistribution was a central characteristic of early Jesus communities. Consider these from the book of Acts:
"They devoted themselves to the apostles' teaching and to fellowship, to the breaking of bread and to prayer. Everyone was filled with awe at the many wonders and signs performed by the apostles. All the believers were together and had everything in common. They sold property and possessions to give to anyone who had need. Every day they continued to meet together in the temple courts. They broke bread in their homes and ate together with glad and sincere hearts, praising God and enjoying the favor of all the people. And the Lord added to their number daily those who were being saved. (Acts 2:42-47, italics added)
"All the believers were one in heart and mind. No one claimed that any of their possessions was their own, but they shared everything they had. With great power the apostles continued to testify to the resurrection of the Lord Jesus. And God's grace was so powerfully at work in them all that there were no needy persons among them. For from time to time those who owned land or houses sold them, brought the money from the sales and put it at the apostles' feet, and it was distributed to anyone who had need. (Acts 4:32-35, italics added.)
The Torah regulated debt in ways intended to eliminate poverty in the community. I see these narratives in Acts as having the same spirit of war against poverty, with the authors realizing that poverty is a human-made reality and not something that must always exist.
"At the end of every seven years you must cancel debts. This is how it is to be done: Every creditor shall cancel any loan they have made to a fellow Israelite. They shall not require payment from anyone among their own people, because the LORD'S time for canceling debts has been proclaimed. You may require payment from a foreigner, but you must cancel any debt your fellow Israelite owes you. However, there need be no poor people among you, for in the land the LORD your God is giving you to possess as your inheritance, he will richly bless you." (Deuteronomy 15:1-4, italics added.)
Whatever humans create can also be changed by human choices. Poverty is not a universal "way-it-has-to-be." It presents a critique against the systems that create it, and the greater the wealth disparities within economic systems, the stronger the critique for those who have the heart to listen and understand. Our reading this week relates here at this very point. We'll begin unpacking it next.
(Read Part 2)