Welcome readers! Please subscribe through the button on the right.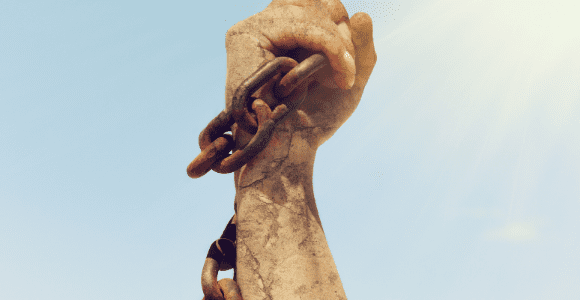 Our reading this week is from the gospel of Mark:
Then James and John, the sons of Zebedee, came to him. "Teacher," they said, "we want you to do for us whatever we ask." "What do you want me to do for you?" he asked. They replied, "Let one of us sit at your right and the other at your left in your glory." "You don't know what you are asking," Jesus said. "Can you drink the cup I drink or be baptized with the baptism I am baptized with?" "We can," they answered. Jesus said to them, "You will drink the cup I drink and be baptized with the baptism I am baptized with, but to sit at my right or left is not for me to grant. These places belong to those for whom they have been prepared." When the ten heard about this, they became indignant with James and John. Jesus called them together and said, "You know that those who are regarded as rulers of the Gentiles lord it over them, and their high officials exercise authority over them. Not so with you. Instead, whoever wants to become great among you must be your servant, and whoever wants to be first must be slave of all. For even the Son of Man did not come to be served, but to serve, and to give his life as a ransom for many." (Mark 10:35-45)
In this week's narrative, two of Jesus disciples ask for precedence above the other disciples. In modern political terms, and given what they understand the reign of God to allow for, they are asking for the equivalent of the first and second cabinet positions. But before we fault them too harshly for this, they had good reasons from their sacred text for assuming what God's just future might look like.
In the Psalms we read:
"The LORD says to my lord: 'Sit at my right hand until I make your enemies a footstool for your feet.' The LORD will extend your mighty scepter from Zion, saying, 'Rule in the midst of your enemies!'" (Psalms 110:1,2)
Both Matthew's and Luke's Jesus repeat this kind of language:
"Jesus said to them, "Truly I tell you, at the renewal of all things, when the Son of Man sits on his glorious throne, you who have followed me will also sit on twelve thrones, judging the twelve tribes of Israel. (Matthew 19:28)
"So that you may eat and drink at my table in my kingdom and sit on thrones, judging the twelve tribes of Israel." (Luke 22:30)
In this week's story in Mark, Jesus replies that they are clueless as to what they are asking for and then asks them, "Can you drink the cup I drink or be baptized with the baptism I am baptized with?"
I appreciate that in this passage, Jesus looks at his future cross ("the cup"; see Mark 14:36) as participatory for his followers, just as his baptism was. Jesus had been baptized by John, who ended up beheaded by the powers for his refusal to be silent. Jesus' options for his followers, cup or cross, are similar to John's options.
Crucifixion was not a passive acceptance of abuse and injustice. It was Rome's punishment for those who refused silence in the face of oppression and injustice. It's important to remember this so that we don't drift into the myth of redemptive suffering. We'll discuss this more, next.
(Read Part 2)