Welcome readers! Please subscribe through the button on the right.
(Read this series from its beginning here.)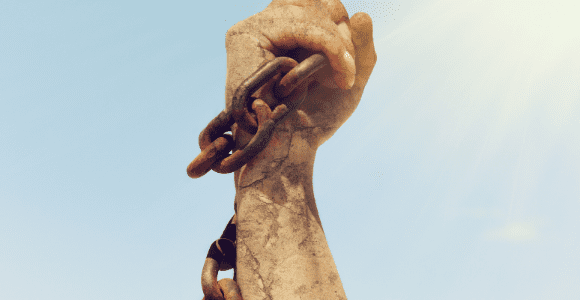 Again, crucifixion was not a passive acceptance of abuse and injustice. It was Rome's punishment for those who refused silence in the face of oppression and injustice. Jesus is here stating that leading positions were not arbitrarily awarded in the reign of God. Instead, they belonged to those who refuse to be silent in the face of injustice and abuse when threatened with consequences for speaking out.
James and John were asking for what belonged to those who choose to follow the path of resistance. But the cross for Jesus is not substitutionary or a redemptive sacrifice. It is the price of resisting a system that seeks to silence resistance to its abuses. It calls us not to be passive in response to injustice, even when resistance will bring consequences. (See Taking Up Our Crosses, Injustice, and Abuse; Those Things Which Are Eternal; and Speaking Truth to Those in Power)
Remember that Mark's narrative was written after Herod had executed James, the first of the two brothers: "It was about this time that King Herod arrested some who belonged to the church, intending to persecute them. He had James, the brother of John, put to death with the sword." (Acts 12.1-2)
In the story, though, the other disciples respond in anger. We are left to assume that they are not angry because the brothers failed to understand the egalitarian nature of Jesus' vision for human communities, but because these two disciples outflanked the others in their mutual competition to be first. They all failed to understand Jesus' lesson of the first becoming last and the last becoming first (Mark 9:35). Jesus does not repeat the teaching in Mark 10:
"You know that those who are regarded as rulers of the Gentiles lord it over them, and their high officials exercise authority over them. Not so with you. Instead, whoever wants to become great among you must be your servant, and whoever wants to be first must be slave of all."
The reign of God is to be of a different order than the disciples assume. I will push back against this in a moment, but for now, the disciples are to aspire not to be "lords" but "slaves."
The Christian scriptures later soften this tension, reducing "lords" to "shepherds":
"To the elders among you, I appeal as a fellow elder and a witness of Christ's sufferings who also will share in the glory to be revealed: Be shepherds of God's flock that is under your care, watching over them—not because you must, but because you are willing, as God wants you to be; not pursuing dishonest gain, but eager to serve; not lording it over those entrusted to you, but being examples to the flock. And when the Chief Shepherd appears, you will receive the crown of glory that will never fade away." (1Peter 5:1-4)
I appreciate the emphasis on not encouraging lordship, and we must also be honest that our sacred texts and narratives do endorse slavery and its hierarchy. I want to lean into that honesty, next.
(Read Part 3)