Welcome readers! Please subscribe through the button on the right.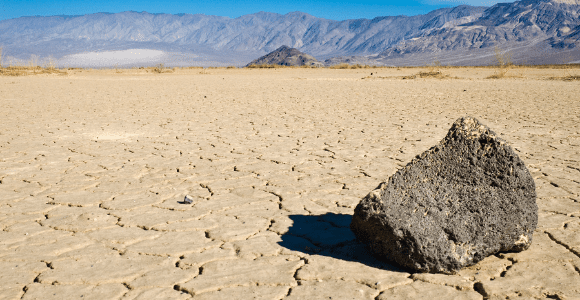 Our reading this week is from the gospel of Luke:
Jesus, full of the Holy Spirit, left the Jordan and was led by the Spirit into the wilderness, where for forty days he was tempted by the devil. He ate nothing during those days, and at the end of them he was hungry. The devil said to him, "If you are the Son of God, tell this stone to become bread." Jesus answered, "It is written: 'humans shall not live on bread alone.'" The devil led him up to a high place and showed him in an instant all the kingdoms of the world. And he said to him, "I will give you all their authority and splendor; it has been given to me, and I can give it to anyone I want to. If you worship me, it will all be yours." Jesus answered, "It is written: 'Worship the Sovereign God and serve God only.'" The devil led him to Jerusalem and had him stand on the highest point of the temple. "If you are the Son of God," he said, "throw yourself down from here. For it is written: " 'God will command the angels concerning you to guard you carefully; they will lift you up in their hands, so that you will not strike your foot against a stone.'" Jesus answered, "It is said: 'Do not put the Sovereign God to the test.'" When the devil had finished all this tempting, he left him until an opportune time. (Luke 4:1-13)
For many Christians, this weekend marks the first weekend of Lent, which commemorates the 40 days and nights that Jesus spends in the wilderness before embarking on his ministry of healing, liberation, inclusion, and establishing justice.
Luke's version of Jesus' temptations in the wilderness has much to teach us today. There are so many good, life-giving, holistic, political, liberation, and justice-rooted interpretations of these three temptations, and this week I want to mention some highlights relevant for us.
Forty days and nights held special meaning in Hebrew tradition. This was the amount of time Moses spent on Mt. Sinai before receiving the tablets of stone with the law and commandments (Deuteronomy 9:9-11). It was also the amount of time Moses spent interceding for Israel (Deuteronomy 9:18, 10:10). Israel explored the land of Canaan for forty days and nights, and spent a comparable amount of time journeying in the wilderness—a year for each day (Numbers 14:34). Also remember how the flood rains in the time of Noah lasted forty days and nights (Genesis 7:12), and Jonah warned Nineveh for forty days that it would be destroyed (Jonah 3:4). Each of the synoptic gospels builds on this tradition, preparing Jesus for his ministry of liberation by sending him into the wilderness for forty days (cf. Mark 1:13, Matthew 4:2, and Luke 4:2).
We'll begin unpacking the first temptation in Luke, next.
(Read Part 2)