Welcome readers! Please subscribe through the button on the right.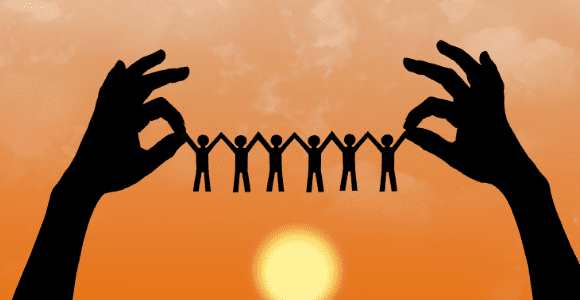 Our reading this week is from the gospel of John:
"My prayer is not for them alone. I pray also for those who will believe in me through their message, that all of them may be one, Father, just as you are in me and I am in you. May they also be in us so that the world may believe that you have sent me. I have given them the glory that you gave me, that they may be one as we are one—I in them and you in me—so that they may be brought to complete unity. Then the world will know that you sent me and have loved them even as you have loved me. Father, I want those you have given me to be with me where I am, and to see my glory, the glory you have given me because you loved me before the creation of the world. Righteous Father, though the world does not know you, I know you, and they know that you have sent me. I have made you known to them, and will continue to make you known in order that the love you have for me may be in them and that I myself may be in them." (John 17:20-26)
I commented a few weeks ago on the various communities represented in the closing chapters of the gospel of John, as well as the effort of the author(s) of this gospel to offer legitimacy to each of them. We encounter a "big tent" approach for the communities that recognize Mary, John, Peter, and Thomas as all valuable parts of the much larger early Jesus community. (cf. 1 Corinthians 1:12)
This week, we are meeting once again the desire of the Johannine community that all of the varied communities of those seeking to follow the moral philosophy and teachings of Jesus in those early years, would be one. 
I don't think we need to read into this call for oneness a desire for homogeneity. But that each community, with its varied emphasis and characteristics, to recognize one another as fellow Jesus followers as long as no one's interpretation of Jesus is doing harm to the vulnerable and those on the undersides of community.  Whether that was accomplished is up for historical debate, but we read in this week's reading at least that desire being present. 
Most scholars of John see this prayer as the Johaninne community's equivalent of "the Lord's prayer" in the gospel of Matthew and Luke. This passage also includes some provocative statements regarding the relationship between Jesus and "the Father."  It is ironic and sad that because of this, this prayer in John's gospel for oneness was also one of the most significant sources of tension (at best) and harm and murder (at worst) between Christians during the 4th and 5th centuries regarding various beliefs of how Jesus was related to divinity. Much harm has been done around the question of the divinity of the Christ.  
On this note briefly, early Christianity wasn't settled on this question. What mattered most to these early Jesus followers was how folks defined and endeavored to follow the moral philosophy of Jesus. Not whether or not they all agreed to how Jesus was or was not divine. 
I think we could learn from this today.  Before Christianity turned creedal, it was far more important how one practiced their Jesus following.  Beliefs were important, but they always held in tension with what fruit those beliefs were actually producing in one's life. Are your beliefs manifesting themselves in life-giving ways or are your beliefs bearing harm.
We'll continue to unpack this and some life-giving expressions of unity, next.
(Read Part 2)