Welcome readers! Please subscribe through the button on the right.
(Read this series from the beginning at Part 1 and Part 2.)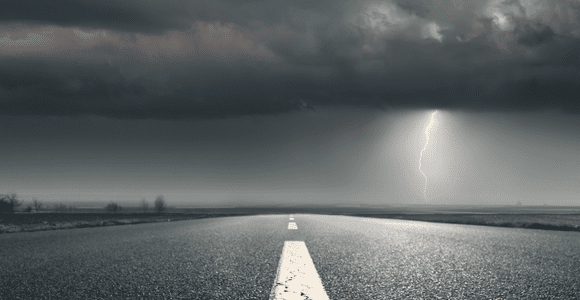 I don't quote Leo Tolstoy very often anymore, but this week's reading reminds me of a statement that I love:
"And therefore you cannot but reflect on your position as landowner, manufacturer, judge, emperor, president, minister, priest, and soldier, which is bound up with violence, deception, and murder, and recognize its unlawfulness. I do not say that if you are a landowner you are bound to give up your lands immediately to the poor; if a capitalist or manufacturer, your money to your workpeople; or that if you are Tzar, minister, official, judge, or general, you are bound to renounce immediately the advantages of your position; or if a soldier, on whom all the system of violence is based, to refuse immediately to obey in spite of all the dangers of insubordination. If you do so, you will be doing the best thing possible. But it may happen, and it is most likely, that you will not have the strength to do so. You have relations, a family, subordinates and superiors; you are under an influence so powerful that you cannot shake it off; but you can always recognize the truth and refuse to tell a lie about it. You need not declare that you are remaining a landowner, manufacturer, merchant, artist, or writer because it is useful to mankind; that you are governor, prosecutor, or tzar, not because it is agreeable to you, because you are used to it, but for the public good; that you continue to be a soldier, not from fear of punishment, but because you consider the army necessary to society. You can always avoid lying in this way to yourself and to others, and you ought to do so; because the one aim of your life ought to be to purify yourself from falsehood and to confess the truth. And you need only do that and your situation will change directly of itself." (Leo Tolstoy, The Kingdom of God Is Within You, pp. 263-264)
In this week's reading, Jesus stands within his own Jewish prophetic tradition, where the prophets speak out against the unjust actions of the centered rich and powerful harming the poor and marginalized.
How many times have we been told not to be divisive in our time? There is a time to push for unity, and there is also a time when division is holy, just, and good.
The Hebrew scriptures remind us:
"There is a time for everything,
and a season for every activity under the heavens:
  a time to be born and a time to die,
a time to plant and a time to uproot,
  a time to kill and a time to heal,
a time to tear down and a time to build,
  a time to weep and a time to laugh,
a time to mourn and a time to dance,
  a time to scatter stones and a time to gather them,
a time to embrace and a time to refrain from embracing,
  a time to search and a time to give up,
a time to keep and a time to throw away,
  a time to tear and a time to mend,
a time to be silent and a time to speak,
  a time to love and a time to hate,
a time for war and a time for peace." (Ecclesiastes 3:1-8)
Yes: there is a time for unity and there is a time for division.
My burden this week is that each of us will have the wisdom to discern the difference, that we will have the wisdom to recognize where calls for silence are coming from. Is it the privileged who are warning us not to rock the boat? Will division be harmful to those we are trying to help, or is the division simply threatening those who are benefiting from an unjust system.
One last word about Luke's Jesus.
In this week's passage, Jesus is engaging in resistance and speaking out, not promoting passive endurance of injustice. He is also not choosing to die, as feminist and womanist theologians have explained. (See Christianity, Patriarchy, and Abuse: A Feminist Critique by Brown and Bohn, Sisters in the Wilderness: The Challenge of Womanist God-Talk by Williams, and Proverbs of Ashes: Violence, Redemptive Suffering, and the Search for What Saves Us by Parker and Brock.) He's rather choosing to hold onto a life-giving ethic even when threatened with an unjust execution. He's answering not whether he is willing to die but how badly does he want to live. For me, these are not semantics. The difference informs how I myself respond to injustice and abuse.
I desire us to have wisdom and also to have courage in these kinds of moments: courage to bear the personal costs we will suffer when we are called to "instigate" division for the sake of what is right.
Our reading concludes with clouds on the horizon and a coming storm. This could reflect Luke's (and possibly also Matthew's) beliefs in a coming eschaton (cf. Matthew 16:2-3). It could also indicate that Jesus saw that injustice is not sustainable and that, eventually, societies that benefit a few by harming the masses will break down. When they do break down, it harms us all.
In the end, it's harm reduction and mitigation that is moving Jesus to speak out. It is the reality of this harm to everyone that outweighs the personal cost he will suffer for speaking out.
What can this week's story say to you when you, too, are called to speak out?